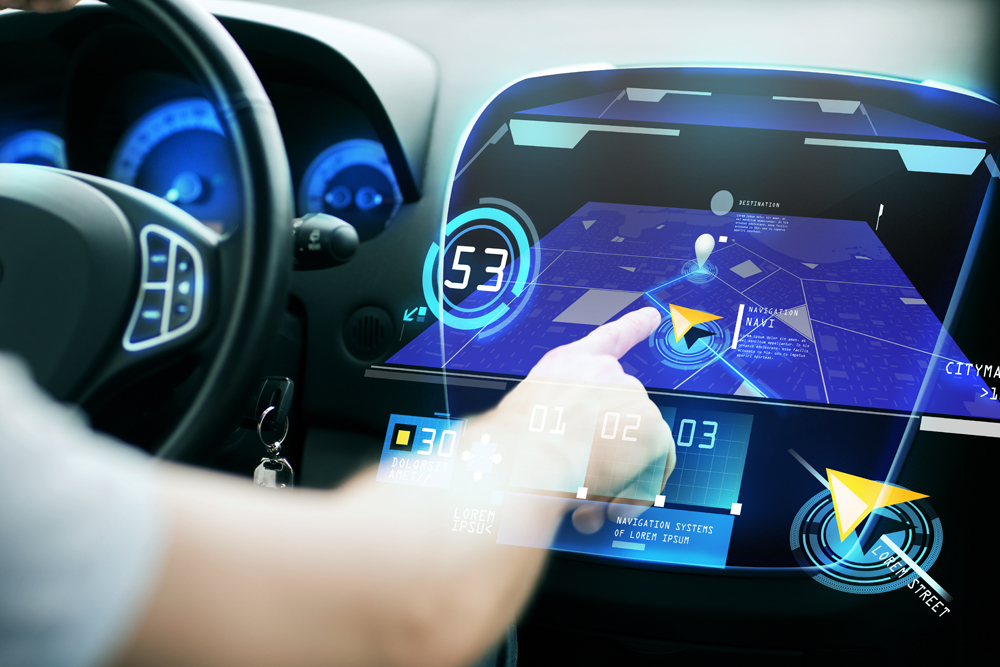 It's interesting to think about what future cars might resemble. Humans have known for quite some time that our transportation habits have to evolve since we learned that fossil fuels pollute the atmosphere and bring about climate change. Car evolution is inevitable, and we're already starting to see it happen.
Let's take a moment right now to talk about what you could see in the car of the future. Tomorrow's vehicle might resemble what you're driving today in some ways, but in others, count on it being radically different.
Fuel Sources
In tomorrow's car, can you expect to see carbon fiber components? Are flying vehicles possible? Will tomorrow's cars communicate with one another?
These are all fascinating questions, but one thing is certain: we're going to have to focus on fuel sources because if we don't eliminate fossil fuel-burning vehicles, we're going to continue damaging the planet. We're already seeing some electric cars, but is that definitely the best option we have?
It is at the moment, and there's no reason not to think that fifty years from now, we might have all-electric vehicles. Presumably, the government will move unilaterally at some point to get rid of all remaining fossil fuel-burning cars.
To do that, though, we're going to need many more electric vehicle charging stations. It's going to take years and cost untold amounts of money.
Also, we're going to need to think of a way to retrofit current vehicles with electric charging capabilities. The other option might be for current gas-burning vehicle owners to trade in their cars and get government subsidies that make it easier for them to get electric-powered replacements.
It's not inconceivable that another fuel source besides electricity might present itself. We have no real way to know what that could be right now, but maybe in a hundred years, we could see algae-powered cars or something along those lines.
Self-Driving Vehicles
Self-driving vehicles are also probably on the horizon. It's strange to think that you might sit in your car and only operate it with a couple of voice commands instead of having your hands on the wheel constantly, but experts feel that this scenario is likely.
Several companies are conducting self-driving vehicle experiments. They are mostly doing this with trucks since they want to eliminate human drivers and create a self-driving fleet.
Truckers might not be too happy to hear that, but if you have self-driving trucks, that will presumably eliminate many driver errors that cause crashes. Human mistakes cause most truck accidents, and a self-driving truck will never have a road rage incident or allow a text message to distract it.
Once this tech is more widespread, humans can sit in a vehicle that takes them where they need to go, and they won't have to operate it at all. IoT will allow the cars to communicate with each other in real-time, and crashes are a lot less likely.
Self-Driving Vehicle Pros and Cons
Many individuals find self-driving cars exciting, particularly if they're not very confident drivers. If you can let the vehicle take over and get you to where you need to be, you don't have to worry about making a costly driving mistake.
Other people won't want to give up control, though. That's why it seems likely that in tomorrow's car, you can let the vehicle drive itself, but you can also take the wheel if you feel the need. That way, if anything goes wrong with the self-driving feature, you can still get yourself out of danger if it arises.
You'd think that before car companies ever release this tech, that they will get all the kinks out. However, we know that technology always has the potential to not work like it should. Think of the lawsuits if a self-driving car were to suddenly have a glitch and plow into a crowd of people.
It's unclear at this point how likely that is, but it seems probable that we won't see this tech for several years to come. No car company will release it until they're sure they've mastered all this technology's intricacies.
Tomorrow's car will probably also feature many security and safety features of which we cannot yet conceive. It's even possible that far fewer people will have personal vehicles, and we'll be much more public transportation-reliant.
One thing seems likely, though: tomorrow's car will no more resemble today's version than today's vehicle resembles the old Model T Ford.