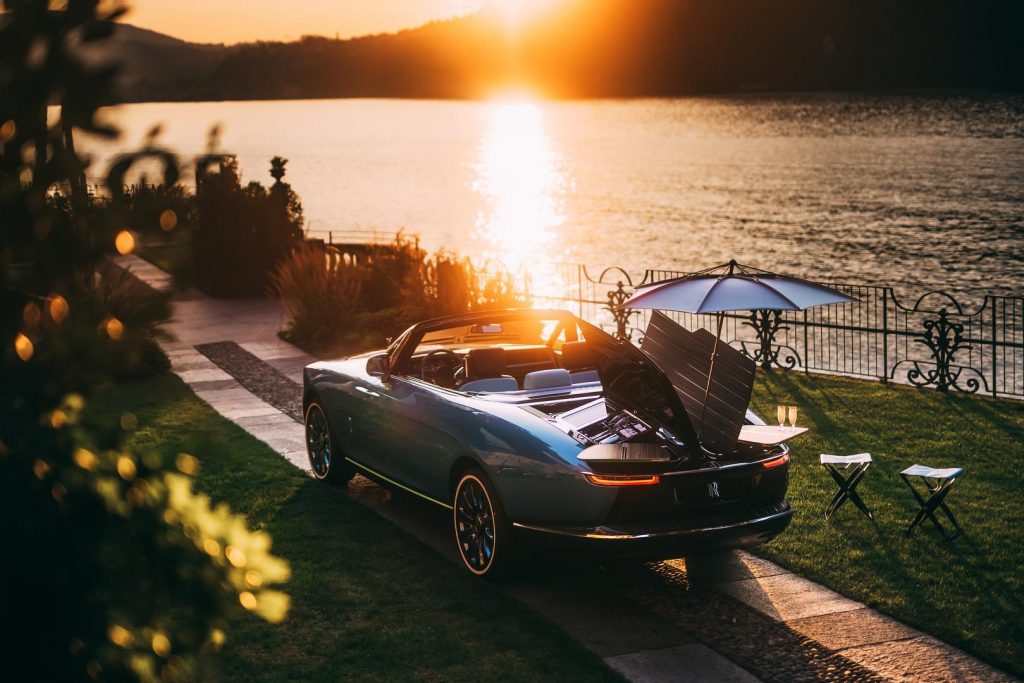 Bugatti, Ferrari, Koenigsegg, and Pagani are just a few of the names that spring to mind when it comes to high-end hypercars. After several years of concept-car mania, it's no surprise to see these firms establish themselves as the top dogs in the supercar and hypercar industries, with their richest clients receiving the quickest, rarest, most beautiful, and in this case, most expensive cars on Earth. We've teamed up with Autovault to bring you the top five most expensive automobiles in the world!
We should also emphasize that the prices represented here are for brand-new automobiles. We're not including auction vehicles like the Ferrari 250 GTO, or extremely expensive second-hand sales, since they aren't relevant to this topic. Don't be alarmed, but there's still a lot more than $100 million worth of automobiles here to pique your interest.
5) Bugatti Divo: $5.8 Million
The Divo is a popular model among Bugatti's current vehicles. Despite sharing many characteristics with its less expensive sibling, the Chiron, the Divo offers numerous benefits to justify the extra money. The Divo 77 is 30 pounds lighter than the Chiron, owing to Bugatti's use of lighter wheels, a carbon fibre intercooler, and less sound deadening. The Divo's 1,500 horsepower is matched with an aerodynamic kit identical to that on the Chiron, however, it takes 8 seconds instead of 11. Last but not least, the vehicle's official unveiling: Bugatti will produce 40 examples of it, each costing $5.8 million dollars.
4) Mercedes-Maybach Exelero: $8.0 Million
The Mercedes-Benz Maybach Exelero is another one-of-a-kind car, just like previous models. The Excelero was revealed in 2004 as part of a test for new tires by Fulda, a Goodyear subsidiary in Germany. The Exelero is powered by a twin-turbo V12 engine that produces 690 horsepower (510 kilowatts) and 752 pound-feet (1,020 Newton-meters) of torque, which was originally designed for the Maybach. The Exelero's top speed was only 218 miles per hour (350 kilometres per hour) when it debuted in 1961, which would cost more than $10 million today.
3) Bugatti Centodieci: $9.0 Million
At last year's Pebble Beach automobile week, Bugatti reintroduced the Centodieci for the third time. The vehicle is a modern throwback to the Bugatti EB110 and was built in just ten copies. It's also supposed to remember Bugatti's 110-year history. The Centodieci isn't for everyone, but it won't be confused with another vehicle on the road. The Centodiece is one of the most exclusive automobiles ever produced, with a price tag of just under $9 million.
2) Bugatti La Voiture Noire: $18.7 Million
The most expensive new car ever, the one-off Bugatti La Voiture Noire is priced at $18.7 million and has a selling price of $18.7 million after taxes. The La Voiture Noire, a contemporary interpretation of Jean Bugatti's personal Type 57 SC Atlantic, utilises the same quad-turbo 8. This particular Bugatti Veyron Grand Sport has a unique fascia, six exhaust tips, unusual wheels, and a custom look. Naturally, this one-of-a-kind Bugatti already has a home.
1) Rolls-Royce Boat Tail: $28.0 Million (est.)
Rolls-Royce is back in the coachbuilding game with the exquisite new Boat Tail. The interior is two-toned and features custom high-end fittings, as well as a "hosting suite" with a champagne cooler and built-in sun umbrella. It was said to have been for sale for $28 million, making it the most expensive production car ever created.