The automobile industry is responsible for the production, consumption, and anything associated with automobiles. Automobiles are machines that are used for travelling between locations. They have made our lives much easier and better. The production of automobiles has allowed us to cover vast distances in a matter of hours. We can now travel hundreds of miles within one day just because of automobiles.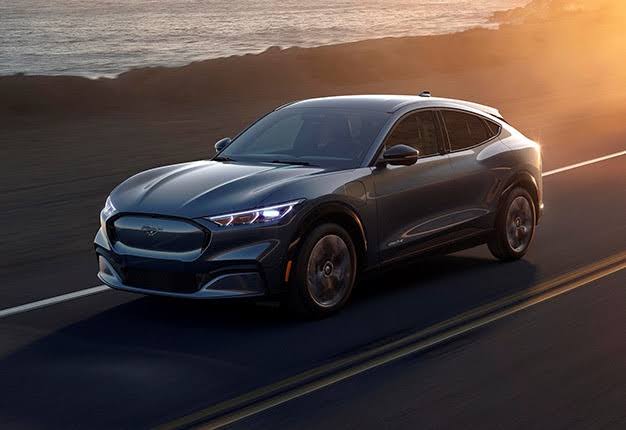 They have also had a very positive impact on the global supply chain. The world's supply of products is highly dependent on automobiles locally at least. Necessary items such as food, medical supplies, clothing. etc. and many more are all dependent on automobiles. We too need them for work and for travelling.
The Future
It is obvious that something as important to our day-to-day lives as automobiles will face technological advancements. In today's article, we will be focusing on cars and other similar automobiles such as trucks. etc.
Even today we can see that automobiles are getting more advanced day by day. What was once considered to be fiction is now real. Cars have reached speeds that were once only imagined by kids. Technological features in cars have made them very advanced and up to date today. In this article, we will discuss what more we can expect from these cars in the future.
1: Electric
You have probably heard this somewhere before too. Cars are going electric and we are here for it. Every year cars consume enormous amounts of fuel. This is then released back to the atmosphere in the form of harmful pollutants. Therefore, people have taken the initiative to go electric. This will help save costs on fuel as well as help save this depleting resource. Electricity can be made through renewable sources such as sunlight or water as well. Fuel used in cars such as petroleum or diesel can not. 
2: Self Driving
Self-driving is also a big thing to look for in the future. You can already see companies such as Tesla and others producing self-driving cars. In the future, we will be able to just sit back and relax, do our work or even sleep while our cars drive us to our destination. Now, this is any man's dream. The current technology used in these cars is similar to autopilot in planes. Since it is not fully developed yet, you still have to stay vigilant while using self-drive features. However, we anticipate in the future you won't.
3: Luxury
Luxury is also a prevalent factor in the car market today. Since there is a lot of competition, companies find newer ways to make cars comfortable while staying affordable as well. Features such as leather seats or heated seats which were only available in high-end cars are a norm today.
In the future, we can expect more. For example, seats that adjust with your height or that use your physique to adjust the seat for you.
4: Availability Of Parts
3-D printing is an up-and-coming technology. It is becoming much more popular across the globe. While today, it is used to manufacture small prototypes, in the future its usage is expected to expand. Soon we will be able to print complete products in our homes with 3-D printing. This will also have an impact on the automobile industry.
Small parts can still be printed. However, in the future, we can expect to buy off blueprints of any car spare parts and print them ourselves. This will make the maintenance of cars much easier. For example, car headlight prices may decrease if they were available in higher quantities.
5: Hybrid technology?
It will be foolish to expect that in the near future, all cars will go electric. It is just not possible. While big strides are being made in that direction, it will take some time. In the meanwhile, however, hybrid technology seems to be a much more feasible option. Hybrid technology uses a blend of traditional petrol engines and combines it with electric power.
Hybrid technology has been around for some time as well. There are a lot of cars being produced today that run on this technology. Toyota Prius is one great example of this category. It is fuel-efficient and performs all the tasks any other car would do.
6: Manufacturers
Recently a large number of new firms have started to join the automobile industry. For example, you can find a large number of China sourcing services online now. In the future, we can expect the same growth to continue. The rising demand for cars will attract more and more investors. Thus in the future, we can expect an increase in the number of manufacturers in the global car market. 
Conclusion
The future of the automobile industry is very certain. As the population grows, demand for cars will keep growing as well. The industry will continue to grow and expand. The automobile industry is a big contributor to jobs and GDP.
We can expect to see the automobile industry grow both in terms of size and technology in the future. It will definitely be interesting to see how it copes with the shortage or limitless of fuel. However, one thing we can be certain of is that it will flourish.