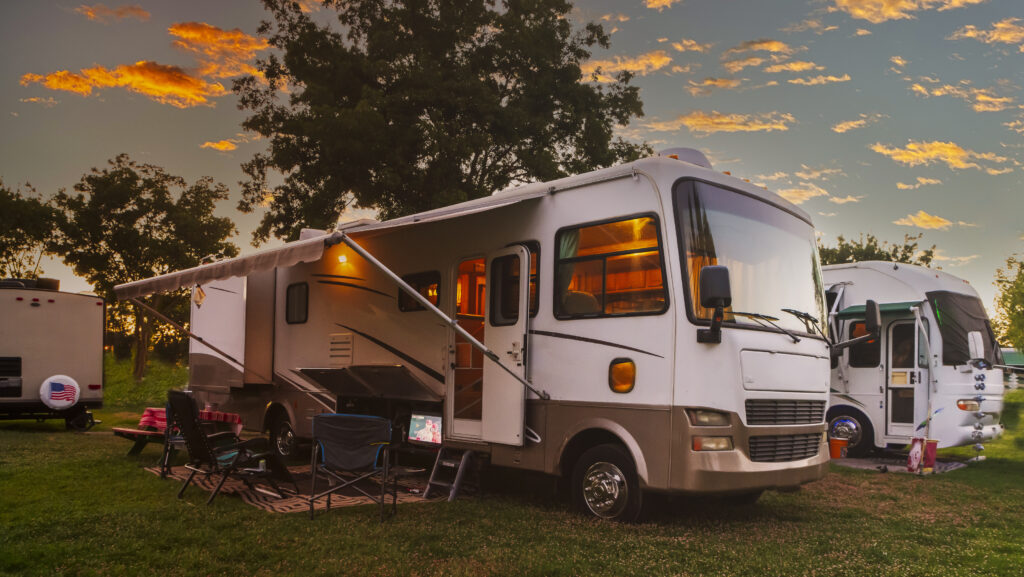 Recreational vehicles (RVs) are considered the best friend of a nature-loving camper. People who enjoy the outdoors, campfires, and starlit evenings would most likely invest in an RV to tour around when they need a break.
The RV becomes part of the family, and people who have them would agree that they would do anything to protect their favorite holiday wagon. And because RVs are generally not used daily or even weekly, it could mean that they would be stored somewhere until they are needed again.
More so, storing an RV safely away from extreme weather conditions is a must when protecting and caring for them. As such, here are some of the ways this could be done:
1. Ensure That It Is Covered
Sun, wind, rain, hail, and other weather elements could all cause damage to the RV. In addition, hot climates could damage the plastic parts, paint, decals, and even some of the interior if the heat is too overwhelming. On the other hand, colder conditions, rain, and hail could cause water damage, dents, and even decay in some places.
Luckily, there are quite a few ways to protect the RV from these elements. To start, parking the RV under a carport like the ones from metalcarports.com, protecting it with an RV cover, installing a ceiling panel to protect your RV from leaks, or storing it in a storage facility are all excellent ways to keep the RV safe.
2. Check The Humidity
Too much or too little dampness in the air could adversely affect the vehicle and its upholstery. This is because excess dampness may cause mold to grow in various parts of the interior and exterior of the RV, while an arid climate could withdraw all the moisture from other areas. As such, precautions would have to be taken to prevent damage to the RV.
A good solution would be to ensure that the RV's interior and exterior have enough ventilation, and humidity regulators could be placed in the interior. In addition, a cost-effective way to decrease dampness would be to place silica packets around the interior of the RV. And on the other hand, to increase the humidity, a bucket or jug of water could be placed in the center of the interior space while in storage.
3. Remove Fluids From The Tanks
Whenever the RV is stored after a trip, it would be best to drain all the water from the tank itself and the rubber hoses. This is because stagnant water could make the plastic and rubber parts of your RV perish quicker, especially in adverse weather.
Heat can make the rubber and plastic expand, and the added pressure of the water could distort these parts. Freezing temperatures may cause the water to solidify, and the added weight could put extra strain on all the connections on plastic and rubber erosion.
4. Inspect Regularly For Rodents And Pests
When RVs are stored or parked for extended periods, there would be a good chance of rodents or insects infesting the interior and damaging some exterior surfaces. These damages may make the RV more susceptible to weather elements, letting water, heat, and cold penetrate the RV more readily. As such, rodent and insect damage may leave your RV more exposed to extreme weather conditions.
An excellent way to make sure that these kinds of infestations don't happen is by regularly checking the interior and exterior of the RV and removing and treating any sign of infestation immediately. Professionals could also assist when traditional methods don't seem to affect them.
5. Double Check Functional Parts
All the working parts of an RV should be checked for functionality before setting out on the road. Wheels, engines, oil, fluids, electrical connections, and many more are essential for a safe trip. The same goes for storing them.
Tire pressure and integrity may be compromised by extreme weather. Oil and other fluids may also be affected by water, heat, and cold. These should be checked regularly to ensure that the RV is in good working order.
The electrical system may be affected by rodents or general wear and tear, leaving it more exposed to the climate. Battery terminals could also corrode due to water damage or excess heat, and the fluids could freeze in frigid temperatures. Regular checks of this system may prevent further damage from the elements.
Everything that should be checked when a car goes for a repair service should be checked on the RV before a trip and before storing to ensure that everything is in excellent working condition for everyone's safety.
Final Words
It could be exhilarating to plan that much-needed road trip, but the plans should include protecting the RV from weather elements and regular maintenance. Without this trustworthy companion, there wouldn't be much of a holiday to start with.
And instead of trying to fix things at the last minute, use these tips for keeping the RV in top condition for your next family road trip. Take good care of your RV, and it will take good care of you.