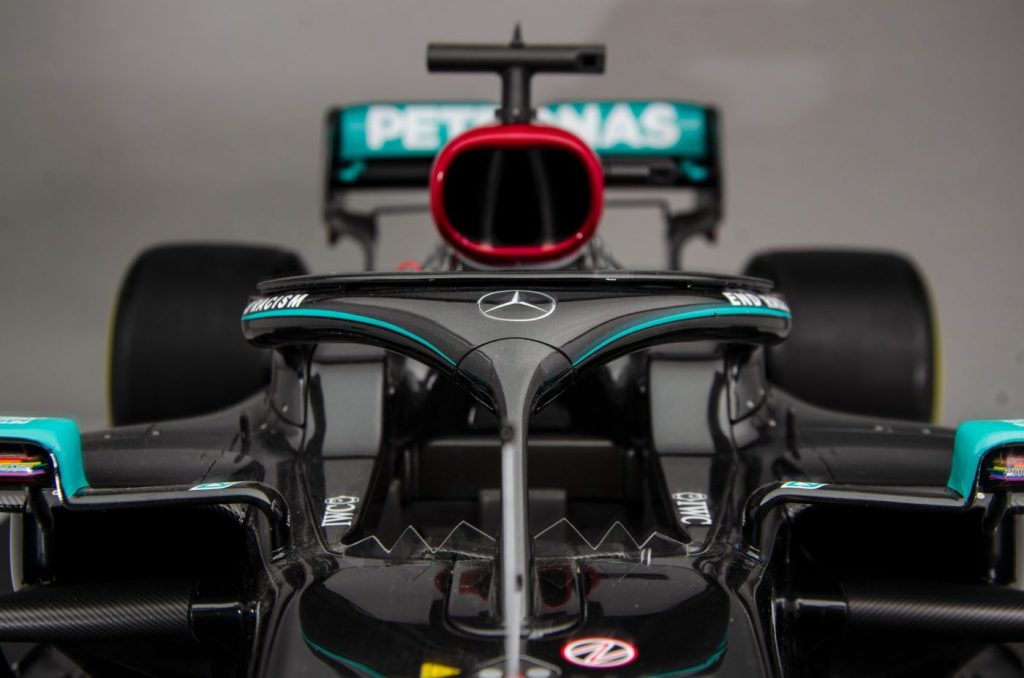 Formula 1 drivers rank amongst some of the wealthiest athletes in the world. As the epitome of motorsports, F1 offers some eye-watering salaries along with plenty of bonuses per race. As well as earning a pretty penny from their racing careers, many drivers also have lucrative brand deals that see them make even more on top of their wages.
Lewis Hamilton is the highest-paid driver in the sport with a net worth estimated at around $260m. His wage of $57m has helped him surpass the riches of some of the biggest athletes in the world such as former world heavyweight champion Anthony Joshua and Real Madrid ace Gareth Bale. Hamilton holds the record as the driver with most pole positions (101), races won (over 100 victories) and is tied for most F1 titles with legendary Danish driver Michael Schumacher. 
As well as his lucrative wage, he also makes an estimated $12m a year in endorsements from companies for products like Tommy Hilfiger, Gran Turismo Sport, Bell Helmets, MV Agusta Motorcycles, Monster Energy, IWC, Sony, Bose, and Petronas. F1 odds currently have Hamilton down as the favourite for this coming season's F1 Driving Championship.
With his earnings, Hamilton has splashed the cash on a luxury car collection that boasts a Mercedes Benz G63 AMG, G-Wagon and a GLC SUV. He also owns an $18m London mansion, a $16m bombardier challenger jet and numerous residences in New York and Monaco. Of course, the Brit is not the only driver raking in eye-watering amounts of money. Let's take a look at how other drivers make their money.
Max Verstappen
Verstappen is worth a pretty penny himself. The Belgian-Dutch world champion signed a new contract with $55m a year with his team, Red Bull, this year. This puts him near level with Hamilton's salary at Mercedes. Whilst he is yet to see a lot in terms of bonuses in his young career, his marketable persona has made him very attractive to brands. His loyal fan base, who call themselves the 'orange army', have helped him secure deals with Ziggo, Jumbo Supermarkets, G-Star Raw, CarNext.com and Red Bull.
Jumbo Supermarkets are reported to have paid Max 1.5m euros a year to stand on his clothing and their race day's events led by Verstappen added an extra 500k. He can be seen driving around in one of his three Aston Martin's, including the James Bond-inspired DB11. He is soon to add another to his collection in the Valkyrie, a 6.5-litre V12 hypercar priced at about US$2.7 million, according to media reports.
Fernando Alonso
After taking two years away from the sport, Alonso returned in 2021 to Alpine racing. One of the most popular drivers in the sport, the Spaniard takes home a salary of $25m making him the third-highest paid in the sport. He has brand deals with Kimoa, Fi network, RAW Superdrink and high-profile brands Amazon and Adidas. As well as his endorsement deals, he has also entered the​​ Indianapolis 500, the Dakar Rally and won the endurance races 24 Hours of Le Mans and 24 Hours of Daytona. This takes his earnings including his salary up to $30m. As well as having an entire museum in Spain dedicated to him complete with some of his finest F1 Cars, his personal collection includes a Nissan GT-R, a Ferrari 458 Italia and a mega-fast McLaren P1.
Sebastien Vettel
German driver Sebastien Vettel's dominance in the sport earned him the nickname 'Baby Schumacher'. Under his team Red Bull, he won four back-to-back F1 championships from 2010 to 2013. Although that form has teetered since he is still one of the highest-earning drivers in F1 with a salary of $15m. His brand deals with Casio, Shell, Infiniti, Gilette and Pepe Jeans net him a reported $500,000 a year.
His prize money over the course of his career is incredible with only Hamilton and Schumacher winning more races than him in the history of the sport. The four-time world champion owns a secluded Swiss Farmhouse property priced at $7m and usually shuns the limelight to keep his family life private. He is also renowned for his huge collection of retro motorcycles and is often seen travelling to circuits on his bikes.
Sergio Perez
After two years with Aston Martin (then known as Racing Point), Perez moved to Red Bull Racing where he signed a contract worth $5m per year. He has enjoyed much success with teammate Verstappen, which saw him earn around $13m in bonuses on the track in 2021. He also boasts endorsement deals with Mexican telecommunication companies Telcel and Telmex. His car collection includes the Mercedes- Benz SLR McLaren & McLaren P1 but he likes to keep his cards close to his chest when it comes to his properties, living a private home life with his family.