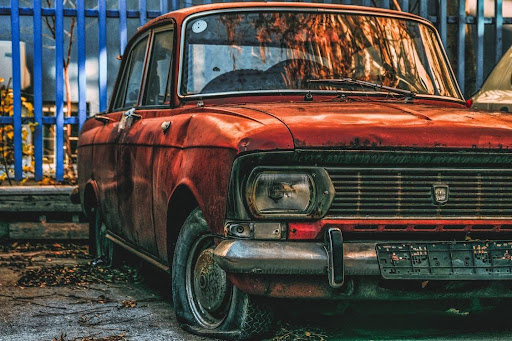 When the pandemic started, restrictions were put into place and many businesses had to temporarily shut down in order to put appropriate safety protocols in place to allow their workers to work in a safe environment and to protect their customers. The result of these businesses shutting down was like a domino effect: businesses shut down, production of certain goods was slowed or halted altogether, shortages of important components occurred because of this, and now, due to production being so limited, prices have gone up. And, of course, the automotive industry has taken a significant hit due to the abovementioned happenings. The result? More cash for cars is being offered. 
Let's take a deeper look into five of the reasons why the automotive industry has been affected as well as why these effects have resulted in the value of junk cars increasing so substantially. 
Shortages
We had mentioned shortages above. Shortages have affected both the precious metal and microchip industry, both of which are important components when manufacturing vehicles. Precious metals are used in various auto parts. The most significant of these parts is the catalytic converter which is made from platinum, palladium, and rhodium. The pandemic resulted in many supply chains being thrown through a loop and these metals were not left untouched. Unfortunately, with these metals in such low supply, catalytic converters are being made fewer and farther between.
Speaking of shortages, another important component is also at a deficiency – microchips. Microchips have been used in many new and modern vehicles to supply power to several different mechanisms of vehicles – from everything to navigational systems to the motors for your windows.
With precious metal and microchips seeing a continued shortage problem, new vehicle production has slowed and, in some cases, come to a halt. This means that the need for used vehicles has increased which, in turn, causes the prices of those pre-owned cars to climb. Since pre-owned vehicles have increased in price, junk vehicles have grown in both demand and price as well.
Junk vehicles climbing in price is due to a few different factors:
Competition. People are holding onto their junk vehicles or even selling them to other people, so junkyards are having to offer more to try and tempt car-owners to sell their junk vehicles to them.
Metal shortages. With metal being at a current shortage, the precious metals inside of your vehicle are fetching a pretty penny. Catalytic converters have always been a sought-after part of any junk vehicle, but they're even more desirable now.
Theft. Auto-theft is at an all-time high thanks to how much catalytic converters are currently bringing in.
Supply Channels
The pandemic has had a significant impact on supply chains. Since production was slowed and, in some cases, halted, dealerships were unable to obtain new vehicles for their car lots. Since cars from these companies are an important factor when it comes to the used car market, of course, the result was the price of junk vehicles rising. 
Businesses have been concerned that the new car production would not return to normal until 2023, so a lot of care has been placed into where the current vehicles are going. This has resulted in less and less vehicles being put into the used car market.
Lockdowns
The lockdown had its upsides. For example, those who had to spend all their time indoors were able to save money that would have otherwise been spent on dining out, shopping sprees, and social events. With the extra money saved, many people were able to buy used vehicles. Unfortunately, this caused an influx of demand but a decrease in supply. 
Thankfully, this has settled down quite a bit but we are still feeling the aftereffects of the lockdown and how it shook the used car market and, in turn, the junk car market.
Supply & Demand
Thanks to the aforementioned lockdowns as well as restrictions and safety protocols being put into place, used car sales went down. People were staying inside as opposed to going out. Online shopping and delivery services became the norm.
Once the restrictions and lockdowns were lifted, though, the car market saw an influx of people wanting to purchase a used vehicle. Prices were already on the rise and this sudden demand didn't help matters. Many people had to suck it up and spend more on vehicles, both new and used.
But since these prices rose, so did the price of junk vehicles.
Public Transport Fears
Public transportation – you either love it or you hate it. However, it's been a necessary tool for many people to commute to and from work. However, thanks to the COVID-19 pandemic, many people did not want to risk taking public transport and being around strangers.
This resulted in people wanting to buy their own car. Still, they didn't want to make such a hefty purchase, so they started buying up the cheapest cars that they could. This also led to a supply and demand issue. The inexpensive cars were eaten up and soon all that was left were higher-priced preowned vehicles. It didn't matter, though. People ate those up, too.
And thus, the prices for junk vehicles continued to be affected by the preowned car market.
Final Thoughts
There you have it. Five reasons why the pandemic caused the value of junk cars to increase. Of course, there are more reasons as to why it had such an effect on the prices, but these are the most prominent ones.
Keep in mind that the automotive market is constantly changing and is very volatile. So, while the prices of these junk vehicles may be up today, there is no guarantee what they will be in a month or two from now. If you are looking to sell a junk vehicle you have laying around, now would be the time to do so. You can make some extra cash and get rid of the clutter in your yard. Kill two birds with one stone, so to speak.
The market is prime for selling right now. Don't wait for it to fall. You may end up regretting it. Sites such as Cashforcars.io are offering instant quotes for junk cars and will even offer pickup services.