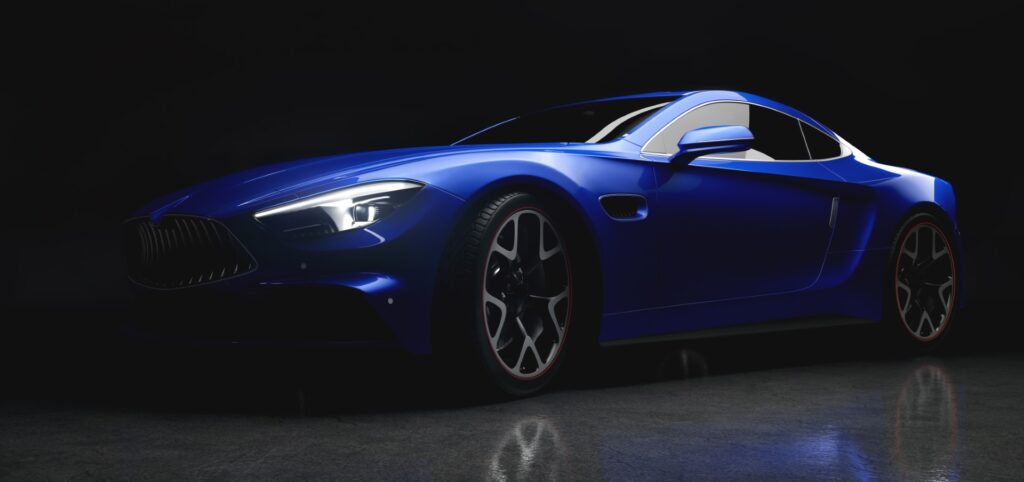 With today's fuel prices, it's only smart and necessary to switch to an electric car to save on costs. Luckily, plenty of electric car chargers are out there that allow you to easily recharge your car, putting away your worries of sudden energy loss. On top of this, electric vehicles are also eco-friendly, making them a great alternative to standard fuel-powered cars. 
While there are plenty of benefits that an electric car can provide, it might give off a classic car vibe, which might take away the fun of driving. However, if you'd like your electric car to feel still extraordinary and sporty, below are some ways you can make that happen.
1.Switch To Racing Seats
Your electric car shouldn't just look good, but it also needs to feel good. Since you're spending most of your time inside your car, enjoying the convenience it gives, prioritizing your comfort should be on the top of your list. Even if you just upgraded your interiors, it'll instantly make your electric car feel sporty, which might motivate you to increase your speed as you go through the empty highway.
The best way to upgrade your car's interior is by switching to racing seats. You may hop over at this website and see various racing seat designs that can help uplift your mood each time you open your doors. It'll be like a new adventure with every car ride. All you have to do is pick the right color and design.
2. Get A Paint Job
Of course, one of the most popular ways to make any car feel sporty is by getting a paint job, manipulating your car's colors for it to feel and look like one. With new sporty colors, you'll be steering yourself away from the standard gray or silver shade. You can finally have a vehicle with loud colors, a classy and classic one with colors black and white, or you can join the two-tone paint trend if you want. As you repaint your car, you can also add various sticker designs that'll absolutely help to make your car feel like a race car.
As you get a paint job, you can allow your electric car to have a facelift and feel like new. You can play with various colors and designs that'll surely help match your personality. Moreover, you can even choose from different finishes, such as glossy, matte, metallic, and chrome. However, you still need to consider their maintenance and see if it's something you're comfortable with.
3. Replace Your Wheels
A sporty car isn't complete without a set of fresh and energetic wheels. Even if your vehicle has the best paint job, a new set of wheels will help to complete the look. This way, your car can look intensely sporty from every angle, which will surely make heads turn
When it comes to replacing your wheels, you can either proceed with your standard wheel size or try to go larger to allow for a heavier look. However, a larger wheel means you need to lift your car a bit higher as its case might not be able to accommodate the added size. While replacing your wheels and doing some car updates might be a bit pricey, the brand new experience you'll get would be worth the investment.
4. Install Body Kit
One of the best ways to make your car look and feel sporty is by installing a body kit and modifying its physical appearance to imitate what a sports car looks like. However, don't expect exact replica results as the body kit needs to hug the body of your existing vehicle and you need to add extensions as well.
For starters, you can update the hood and add vents to it, which could help make your car feel sporty and allow your engine to avoid overheating. You can also upgrade your side skirt, go with a flat underbody, add a front bumper, conceptualize window molding, add a rear skirt, and, of course, add a spoiler that'll surely help make your car look sporty.
5. Add Neon Lights
Another popular addition that most sporty cars possess is neon lights that go around the inside and outside of the vehicle. Don't worry, as these won't affect your car's battery as they don't consume a lot of power Moreover, you can even just turn them on during the night to emphasize the beauty of your car.
When adding neon lights, you can go with under-chassis lights that'll make your car look like it's floating in the air. Moreover, you can also choose to install neon lights inside your vehicle by adding a strip of lights and allowing it to draw a line on your dashboard and your two front doors. It'll absolutely help make your car look and feel futuristic and sporty.
Takeaway
Making your electric car look and feel sporty can really be expensive, but the things it can let you experience make the upgrade worth it. With the right modifications and accessories, you won't even feel like your vehicle's an electric car at all, especially with the comfort it brings.