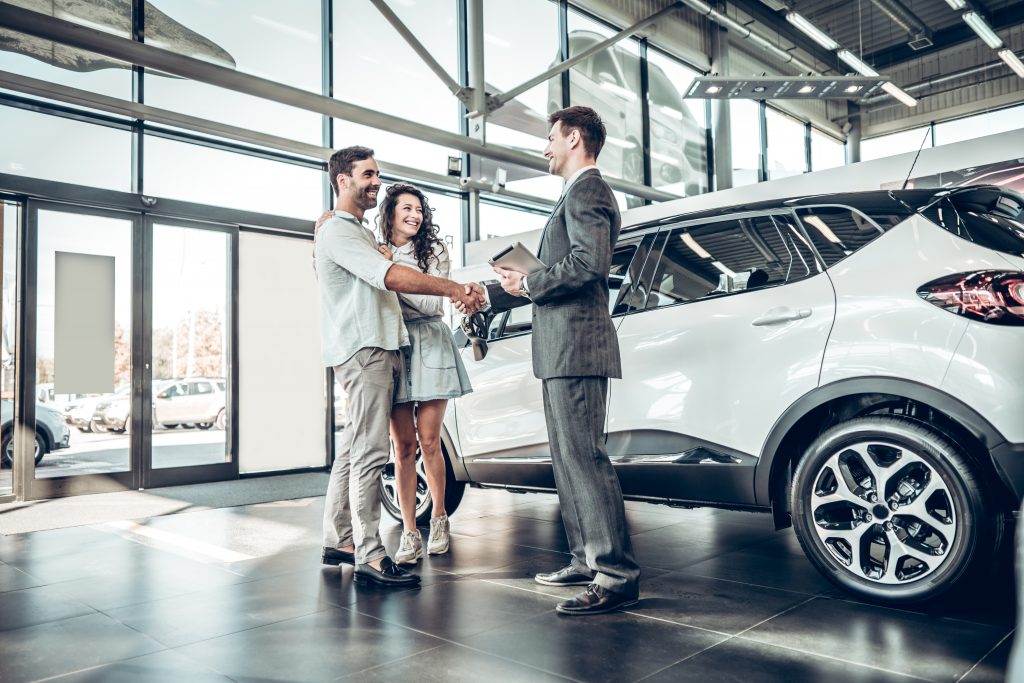 One of the important steps when buying a car is finding a reputable car dealership from which to shop. Some car dealers don't have a good reputation, so you should carefully consider to who you are giving your money. Of course, spotting red flags is not something everyone is good at, and some may be hard to spot. 
Luckily today's car-buying experiences are better than they were years ago since car buyers are more informed thanks to the internet. Before, unscrupulous car dealers would take advantage of customers' ignorance, but things have changed over time. This post helps you understand the essential factors you should evaluate when choosing a car dealership.
Think about the type of car you want
First things first, think about the car you want. You must have researched different models and narrowed your options to a specific auto manufacturer. For instance, if you want a Mitsubishi car, you should focus on Mitsubishi dealers. 
There aren't many differences in how car dealerships operate compared to other businesses, only that a car investment is significant, so you should be more careful. When you know the type of car you want, it becomes easier to narrow down your options to the associated dealerships.
How long has the car dealer been in business?
You want to find out how long the car dealer has been in business to understand their reputation. You are better off with a car dealership that has been in the industry for many years. If they have been in business for tens of years, their reputation is good, which has allowed them to operate for those many years.
Besides, you don't want to work with a car dealership without experience as they may not handle your issues properly. Thankfully you can find this information on the dealership's website, one of the signs of a professional company. Go through the website and learn as much as possible about the company before committing to work with them.
Check customer reviews
When you identify prospective car dealerships you can buy from, it is time to research further. Customer reviews help you discover more about the dealer and know what to expect during your shopping experience. A reputable car dealer has nothing to hide, and you will find reviews from past clients on their website. Alternatively, you can search for the company's reviews on other review platforms like google my business and yelp.
The best thing about these review sites is that they display unbiased opinions from clients who have dealt with the company before. For instance, you may find out that some clients have previously experienced issues with the dealer, which you would not want to go through. You can also check your state's Better Bussiness Bureau (BBB) website to identify accredited dealerships.
Dealership evaluation criteria
Many factors come into play when evaluating a dealership, including the inventory, price, facility, and other perks.
Inventory
Many car dealerships post their inventory online which explains why the car buying experience is more enjoyable today. If you have already settled on a specific car model, colour, and trim, you only have to browse through the dealer's website and see if it is available.
It is advisable to buy your car from the first dealership you encounter, whether online or physically. It is best to compare prices and services to save yourself some bucks while at it. If your prospective dealer doesn't have the desired vehicle, you can enquire if they can get it for you. Some dealerships often trade inventories, and it may take a few days to get the car you want rather than waiting for weeks or months.
Price
Is the dealer flexible on pricing or willing to negotiate? Is the company a one-price facility? This is another key factor to consider in a car dealer. You won't know exactly how much you will pay for your desired car until you speak with the salesperson. You can use online referral services to get quotes on a few models and compare them to what your prospective car dealers are offering. Surprisingly you may find that some car dealers have better prices than others. Choosing a car dealer with the flexibility for negotiation is helpful.
The facility
There is more to consider when evaluating the facility of the ca dealership. Assuming you want to go back for car servicing, finding a dealership not too far from home or work is better. However, getting your car at a lower price at a dealership two counties away might overweigh the time and cost of getting there. Besides, you don't have to get your car serviced at the dealership that sold it.
The look of the overall facility also matters. A clean and organized car dealership facility shows professionalism and the company's seriousness. The appearance of the cars in the facility should also look the part to show that the dealer takes his work seriously. You should also consider the opening hours and whether they align with your availability.
Other perks
Last but not least, consider the car dealer's other perks. Good car dealerships offer freebies to sweeten the car purchase deals and attract more clients. Although their cost may be included in the car purchase price, they are still worth considering. Common ones include:
Free car servicing for a certain period after the purchase.
Free basic maintenance services like tire rotations and oil changes.
Free car washing services.
Some car dealers will loan you a car while yours is in for servicing.
Such perks go a long way.
Choose a dealership you can deal with
The last tip is to choose a car dealership you are comfortable with. Ultimately the decision to buy a car is yours, and you should feel comfortable with the people you are buying from. Ensure you perform your due diligence and take your time before making a decision. Choosing wisely ensures that your car purchase goes smoothly and you get the after-sales service you want.