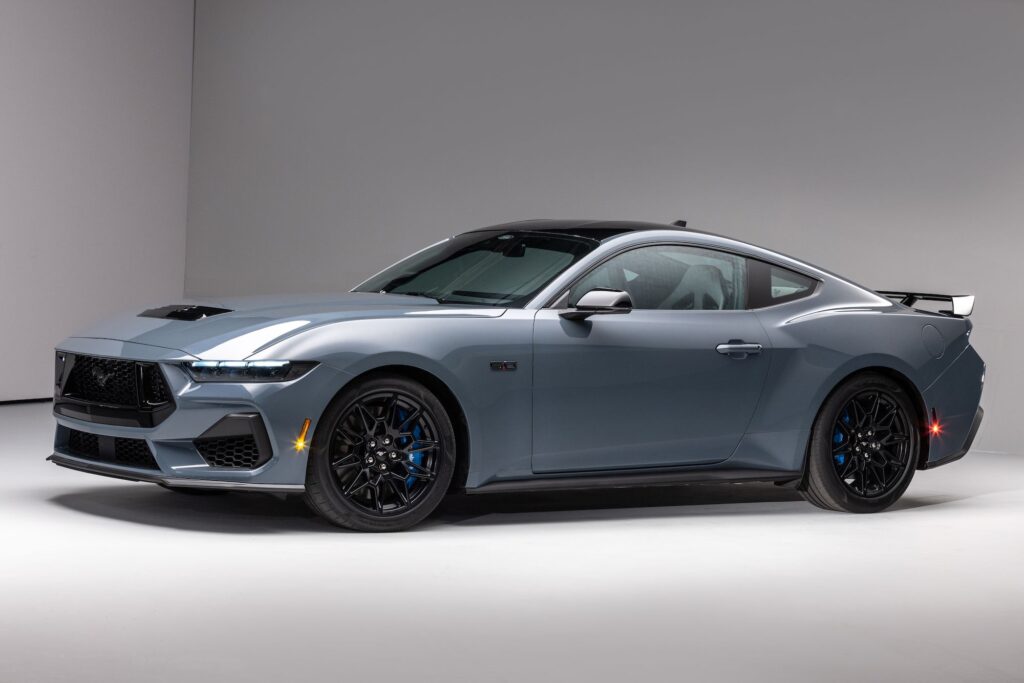 2022 has been a year of many changes. There has been a lot of fantastic news, from new trends in fashion, finances, betting online, and even the automobile industry served us with many recent changes.
Most of the new models expected to debut in 2022 have already been released. However, 2023 is anticipated to be even more exciting as many automakers release new models. To that end, here's a list of the 2023 automobile models most worthy of your anticipation.
S650 Ford Mustang
Ford has announced that the S550-generation Mustang will be discontinued after 2022. The next generation of pony cars, the S650, will be introduced in the spring of 2023.
The 5.0-litre Coyote V8 and the 2.3-litre EcoBoost are both at your disposal. But they will exist inside a hybrid framework. It's too soon to tell if this portends all-wheel drive for the S650 Mustang. It is widely speculated that the 10-speed automatic transmission will return, but so far, there has yet to be word on whether or not the manual transmission will also make a comeback. Ford remains mum on the specifics of the hybridization, but it may be either a plug-in or a complete hybrid.
Porsche Macan EV
Porsche is currently in an intriguing position. The corporation isn't 100% dedicated to an all-electric future, given its research into synthetic fuels. However, Porsche still plans to expand its EV range to cash in on the growing demand for electric vehicles; the Macan will be the first model to switch from a combustion engine to an electric motor beginning in 2023.
Porsche is still ironing out the kinks after several sightings of the electric Macan in arctic conditions during testing. The Macan, Porsche's compact SUV, will no longer be offered a gasoline or diesel engine after 2024, demonstrating that the company plans to transition away from conventional fuels for its future compact SUV models.
Corvette C8
The C8 Corvette is one of the most popular sports vehicles on the market since it is the first production Corvette to feature a mid-engine layout. After nearly two years, the C8 Z06, an even hotter variant, has finally been released. They got rid of the 6.2-litre pushrod V8 and put in a 5.5-litre V8 that sounds like a Ferrari but has a flat-plane crankshaft.
The new C8 Z06 engine produces 670 horsepower at 8,400 RPM and 470 pound-feet (637 Nm) of torque at 6,300 RPM. Once again, an eight-speed dual-clutch automatic transmission serves as the gearbox.
Ioniq 7
In regards to electrification, Hyundai is making significant strides, and its Ioniq sub-brand is ready to add a third model to its inventory. The Ioniq 7 is a full-size, three-row SUV from the Korean EV brand, coming after the Ioniq 5 and Ioniq 6. The Ioniq 7 is expected to have a rapid-charge capability of 350 Kw, allowing 62 miles of range in just five minutes.
The Ioniq 7 is built on Hyundai and Kia's scalable E-GMP EV platform, and with Hyundai's recent improvements in battery density, it might provide as much as 100 kWh. Hyundai still needs to release information on power, but we understand that the system can travel 400 miles (644 km).
Undoubtedly, the global trend toward electrification is accelerating. Several automakers have announced plans to stop or significantly curtail the production of gasoline and diesel vehicles in favour of electric vehicles. Because of this, as well as the ever-evolving nature of the automobile business and cutting-edge technical developments, there's always something new to check out.