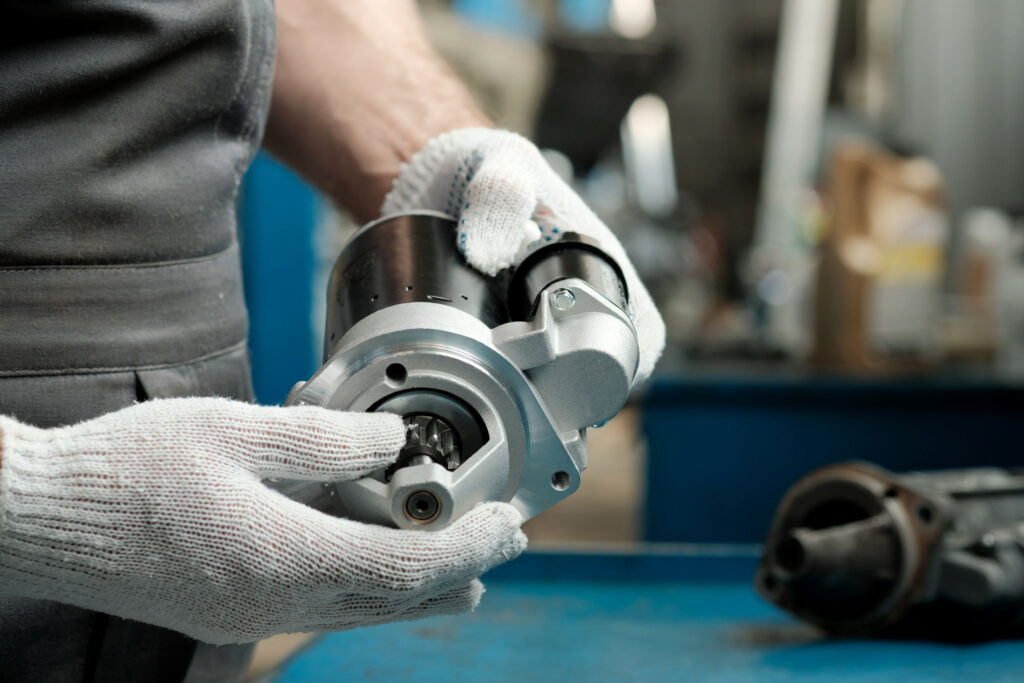 The ignition lock cylinder is crucial to any vehicle's starting system, enabling drivers to power their cars. It consists of an internal tumbler mechanism and an external housing. An internal tumbler mechanism responds to the correct key inserted into the cylinder. The external housing protects the cylinders from dirt and debris.
These components may become damaged or worn out due to wear and tear. Do you hear clicking or grinding noises when you turn the key in your car's ignition? Are your keys hard to remove after you start them up? These are tell-tale signs that something's wrong with your ignition lock cylinder.
This article will discuss these indicators to avoid severe issues and costly repairs.
Difficulty In Removing The Key
If removing your key takes excessive force, this could indicate a problem with your ignition lock. Corrosion on the key or inside the cylinder can cause them to stick together. Additionally, the pins within the cylinder may have become misaligned due to wear and tear over time.
However, in some cases, dirt has built up between the two components. Hence, spraying lubricant into the hole where your key inserts will help clear any debris. A lubricant also allows for smoother insertion and removal of your keys.
If none of these solutions work, it's best to get professional help from experts like Locksmith Plus Inc. Bend Oregon Locksmith or similar ones near your area. Do it as soon as possible before more serious issues arise. 
Malfunctioning Lighting And Accessories
One tell-tale sign of a failing ignition lock cylinder is an intermittent loss of lighting or accessories. Several things could cause this issue, but it's often due to a faulty wiring connection at the switch or cylinder. Sometimes, the problem may be a loose connection within the steering column.
Flickering lights when turning on and off switches for power windows and other features are the most typical indication of this type of failure. Moreover, if you notice that your lights dim while driving, this could also indicate a faulty ignition lock cylinder. Remember that addressing these issues is essential to avoid further damage.
The Starter Motor Does Not Turn
If the ignition lock cylinder fails, it may prevent the starter motor from working. Typically, it can be challenging to tell by just listening for a sound when turning the key. However, some visible signs may indicate a problem with the ignition lock cylinder. One of these signs is an unusually long delay between turning the key and noticing any response from the engine.
One way to test whether or not your ignition lock cylinder is working is by asking someone to start your car as you observe what happens at the steering column. If they can turn the key without issue, yet nothing happens under your hood, then it's likely that your ignition lock cylinder needs replacing.
Having Trouble Starting The Engine
The most common symptom is being unable to start the car by twisting the key in the ignition. There's no click, no lights, and no sound. Several broken components inside the cylinder can cause this symptom. They could be worn-out tumblers, rusty pins, damaged wiring, or corroded contacts.
To determine what's causing this issue, you can remove and take the entire lock assembly apart. From there, you can check each component and test it individually. Depending on the severity of the damage, you might need to replace some parts, while others may only require cleaning or lubrication.
The Engine Dies After Starting
One indication of a failing ignition lock cylinder is when the engine dies after starting.
Possible causes of this issue are listed below:
Faulty spark plug
Worn-out distributor cap
Weak starter motor
Determining the exact cause of the problem is essential to address it correctly. Fortunately, you can resolve this issue with regular maintenance and replacing the necessary parts. If not given attention, it could lead to further complications, requiring more extensive repairs in the long run. Consequently, regularly monitoring your vehicle's performance will help identify and rectify minor problems before they become larger ones.
Conclusion
The ignition lock cylinder is integral to your car's starting system. Recognizing the tell-tale signs of a failing ignition lock cylinder can help you fix it before further damage occurs. Also, it pays to stay on top of regular maintenance for your vehicle.
If something seems wrong with its functionality, pay attention to it, and seek professional assistance immediately. Doing so ensures that your car runs smoothly and safely.