Getting regular maintenance on your car is crucial for its performance and safety. Neglected maintenance can lead to accidents due to breakdowns, tire blowouts, and other issues that could be easily prevented with routine upkeep. It is essential to get regular maintenance for your safety and the safety of others.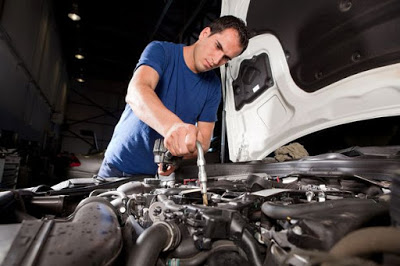 Prevents Mechanical Failure
A primary reason for the importance of regular maintenance is to prevent mechanical failure. A well-maintained car is less likely to break down suddenly or malfunction on the road as both of those could cause accidents. For example, regular oil changes prevent engine damage and improve fuel efficiency; changing brake pads prevent brake failure, which could lead to a collision. According to the Law Office of Edward Sampson, vehicle or mechanical defects contribute to a significant number of car accidents per year. Regular maintenance checks can identify potential issues prior to these issues turning into major problems, which reduces the likelihood of costly repairs down the line and prevent car accidents. 
Ensures Proper Function of Safety Systems
Most modern cars come with safety systems that are designed to protect you and other passengers in the event of a crash. It is important to get regular maintenance to ensure that these systems function correctly. Without regular maintenance, systems such as airbags, anti-lock brake systems (ABS), and electronic stability control (ESC) could fail to work as intended, which puts you at risk of serious injury. 
Improve Visibility and Lighting
Visibility and lighting are essential for safe driving. For example, replacing worn-out wiper blades can ensure that you see clearly in adverse weather situations. Replacing damaged or burned-out bulbs ensures that other drivers can see you on the road. In low-light conditions, poor visibility can lead to accidents, so it is essential to get proper maintenance to ensure that these are in good working conditions. 
Maintain Tires and Suspension
Tires and suspension are critical components that affect your safety on the road. Obtaining regular tire maintenance, such as replacing worn-out tires and checking the pressure, helps prevent blowouts. Maintaining the suspension ensures that your car remains stable and responsive to steering inputs. This helps reduce the risk of rollovers or other accidents. 
Saves Money
Regular maintenance can help save money in the long run as it can help identify small issues. Typically, these issues can be addressed quickly and cheaply and prevents them from developing into more significant and costly problems. Proper maintenance can also improve fuel efficiency, which helps save money at the pump. 
Scheduling regular maintenance checks is essential for your safety on the road as they prevent mechanical failure and ensure the proper function of other systems. It's important to make sure that the small issues don't become big ones, and getting regular maintenance helps your car perform better while also saving you money in the long run.