Vivid Racing Monster C63 AMG
This C63 project car from Vivid Racing has received a healthy amount of modifications. An Agency Power Valvetronic exhaust system complete with remote control to control the valves (what a noise). A set of 20″ HRE P43S rims have been added to the mix and the seriously aggressive aero kit is by US tuners, Vorsteiner.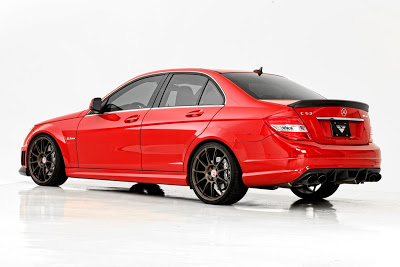 The video even filled with some dubstep accompanied by the awesome exhaust note! Enjoy….