For those of you who follow Car And Driver and its prestigious reward for ten best cars of the year might come to the conclusion that this years selection for Ten Best looks very similar to last years. Well you are indeed right.
The Ford Mustang GT/Boss 302 along with the BMW's 3 Series and Porsche Boxster has reclaimed its mark on the list for high performance vehicles for 2013. At a quick glance it almost looks like the people at Car and Driver just recycle their own list. The only change that is noticeable is the Subaru BRZ/Scion FR-S twin models which are completely new to the 2013 year.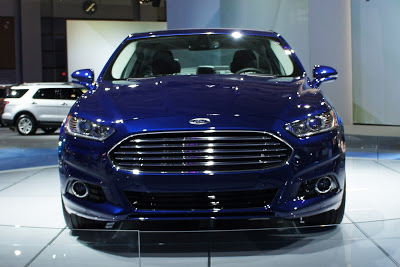 Arguably the most model that might be on many enthusiasts wish list is the 2013 Ford Mustang GT or Boss 302 Laguna Seca. In a recent spot from "Jay Leno's Garage" the comic seemed to be very impressed by the Boss 302's balance of power and performance. He went as far to say that the Boss 302 Laguna Seca was "the most sports car of any Mustang Variant". The Late Night host was even bold enough to state he would be willing to trade his Shelby GT500 for the new Laguna Seca. Then again we all know that the celebrity will eventually get his hands wrapped around his own—if he hasn't already.
For any vehicle to make this Ten Best list that is put together, they must be doing something right. Car and Driver is one of the most respected publications for the auto industry, so there is no doubt they put the time and effort into this decision. Take a look for yourself, and if you have any doubts comment below:
• Audi A6 and A7
• BMW 3 Series
• Ford Mustang GT/Boss 302
• Honda Accord
• Honda Fit
• Mazda MX-5 Miata
• Porsche Boxster
• Scion FR-S/Subaru BRZ
• Volkswagen Golf
• and lastly the modest Ford Fusion
The Ford Fusion is a modest yet very handsome vehicle. It has appreciated into one of the most valuable models that the Ford Motor Company has to offer. To make this list the Fusion has obviously been doing something right for a while, and something of high impact. In 2006 the Fusion took the reigns as Ford's go to four-door sedan. The bold design and spacious interior, coupled with the all new EcoBoost hasn't just been a short-term replacement but optimistically one that has stuck for Ford forever.
When it dropped its V-6 engine and replaced it with a more efficient four-cylinder it wasn't sure how it would perform but it has still ranked as one of the most powerful sedans, and just came up shy as best in class for fuel efficiency. Unless you go with the Hybrid model option and you can reach 47-mph highway!
With the Mustang GT and Fusion, ford stakes its claim in two of the ten spots that Car and Driver rewards and it is something that will allow Ford Motor Company to brag about. But it also gives them a sense of measurement for future models. Visit Tindol Ford next to Charlotte, NC