Performance vehicles are coveted by vehicle enthusiasts because they are good overall in nearly every category. The top five performance-based vehicles are impressive and were featured at the Los Angeles Motor Show. For those who want to know about the best performance vehicles around the world, take a look at these top five.
1. Jaguar XFR-S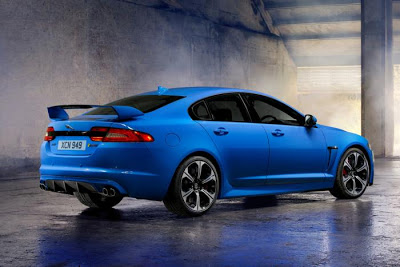 Jaguar XFR-S is one of the fastest ever created by this company. Many people purchase this vehicle for its
performance. The exterior of the vehicle is impressive and is offered in any array of colours to make owners feel both powerful and important. Colour choice helps people express their personalities. The 5.0-litre supercharged V8 engine reaches 62 mph in 4.6 seconds. The coupe shaves 0.2 seconds off of the speed. The top speed is 182 mph, and the vehicle can accelerate from zero to 100 mph in less than nine seconds.
2. Volvo S60 Polestar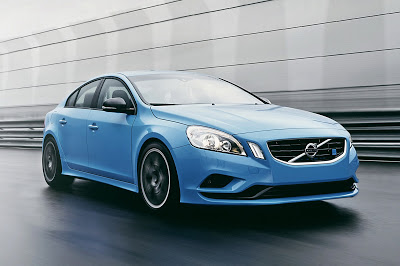 Volvo S60 Polestar is considered to be one of the top performance vehicles and uses a 3.0-litre straight-six engine. The vehicle can accelerate to 62 mph in 3.9 seconds and reach a top speed of more than 186 mph. Most enthusiasts appreciate the mechanical upgrades such as a 3.5-inch stainless steel exhaust. The 19-inch alloy wheels and discrete body kit also make the vehicle impressive when contrasted and featured in the trademark colour of Rebel Blue.
Ford Fiesta is not an expensive luxury vehicle, but it is considered to be one of the best performance vehicles in its class. The 1.6-litre Ecoboost engine features a six-speed manual transmission. The vehicle will reach 62 mph in under seven seconds and can reach a top speed of 136 mph. The electro-mechanical steering provides the car with improved responsiveness.
4. Porsche Cayman
Porsche has a sports car that has impressed people around the world. Many people are stating that this vehicle may outshine the Porsche 911. The car features daytime running lights and angled rear with a tailgate. The appearance is sleek with clean lines and rear wheel arches. The vehicle features 19-inch wheels, a 2.7-litre engine, and a six-speed gearbox that comes standard. The new Porsche Cayman is a force to be reckoned with.
5. Mercedes SLS Black Series
The AMG series of this vehicle provides the ultimate performance. Designers spared little expense designing this vehicle. The vehicle is designed to help drivers feel powerful behind the wheel and also to make sure the ride is smooth. The Mercedes SLS Black Series is for someone who truly appreciates exceptional design.
The Five Top Performance Cars in 2013
The five top performance cars are impressive and range in price. There is sure to be at least one in your price range that will meet your needs. Before making your next purchase, review the list to learn more about the best vehicle for you.
Author Bio:
Jake H is a keen car enthusiast based in Perth, Australia. He has managed a number of car dealers in his time and writes many blogs on up and coming cars to look for. He recently purchased a new Suzuki from one of the used cars Perth dealers and swears they are an up and coming make to look out for.