The new generation of Range Rovers are starting to turn up all over the world and the general consensus is that this car reaches new heights in all areas
Afzal Kahn's obsession with turning some of the most iconic cars on the road into fashion statements is nothing new. Since the Range Rover's global launch at the Paris Auto Salon A. Kahn Design have been feverishly working to develop suitable aftermarket enhancement parts.
We are now pleased to unveil the new Kahn Range Rover Vogue – black label edition.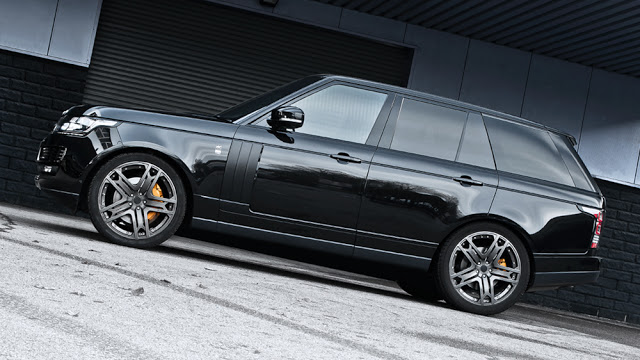 This captivating vehicle will leave a distinct impression – allowing you to admire a range of subtle enhancements which include fender accents in satin black, door accents in satin black, bonnet detailing in satin black and liquid gold calipers.
The bespoke touch includes front and rear seats, including armrests in quilted and perforated leather and a centre glovebox in quilted and perforated leather.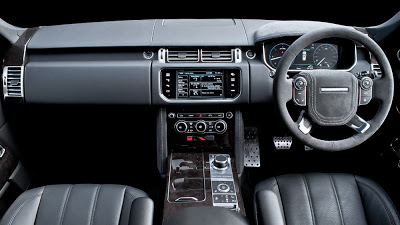 The company philosophy is to always give the customers what they want, so Afzal Kahn could for example, design you a vehicle with full colour change (to a colour of your choice) and an interior akin to, let's say, your favourite leather reclining chair in your living room. Customers could also change the colour of the clock, or indeed, ask for anything else.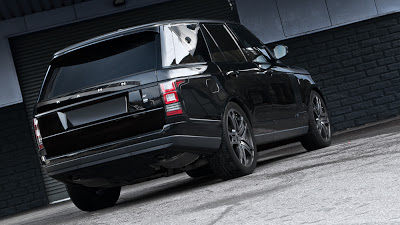 Created using state of the art manufacturing and materials technology – Kahn wheels sit perfectly, on any vehicle, conveying the essence of the vehicle's identity. Kahn's already successful RS600 wheels have been enlarged to an impressive 9.5 x 23 size in order to fit this new model. Furthermore, they are also available in 9.5 x 22".
With simple clean lines, soft organic surfaces on the edge of the spoke and a purposeful mechanical centre, the Kahn RS600 wheels are synonymous with elegance and innovation.
A. Kahn Design is for the individual who will not submit to a life of uniformity and who will only accept perfection. Dedicated to the creation of luxury bespoke vehicles, we redesign the ordered monotony of mass produced vehicles and rebuild them into individually tailored creations.