Last Friday I was lucky enough to attend some Lamborghini celebrations myself. We all know I have a massive passion for the raging bull and it was fantastic to be a part of celebrating 50 years of this magnificent machine.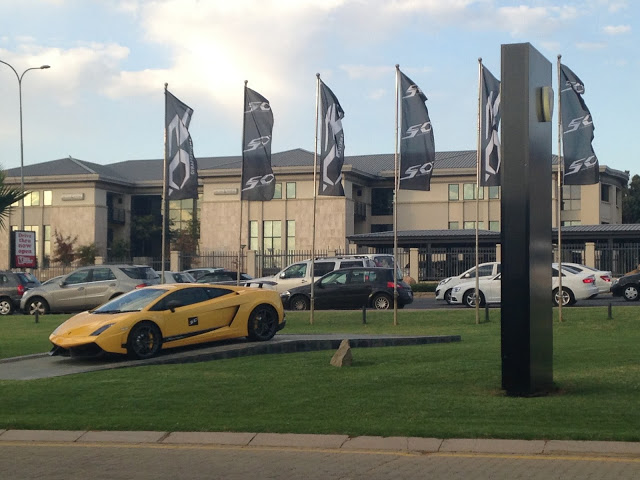 As you walk in you are overloaded with some of the most beautiful Gallardo's I have ever seen. This included two of the face-lifted Gallardo Nova's which looks spectacular on those wheels.
The first bit of properly special machinery was waiting as you walked into the showroom. This was none other than the legendary Lamborghini Miura. This was quite something for me as I have never seen one in the flesh and they are properly scarce in South Africa. I think there are only 3 in working condition and this one at the function looked immaculate.
Standing right behind this beauty is my favourite Lamborghini and probably my favourite car off all time, the Aventador. Sitting looking phenomenal in Bianco Canopus (Pearl White) it is just incredible to see the V12 from 1960 right next to the latest V12.
The other special guests were the remaining V12 poster cars namely; the Countach, the Diablo and the Murcielago. The cars were all in phenomenal condition but for me the stand out was the insane orange Murcielago which to this day still looks amazing and belongs on all petrol heads walls.
I got to meet some fantastic people and put face to name with a few people I have been chatting to on Twitter and this made the function even better. Thanks to Lamborghini Johannesburg… Give them a follow on @LamboJHBCPT and on Facebook. Full gallery from the function can be found on our Facebook page.