We knew that Michael Schumacher would be getting behind the wheel of his former F1 car to get on the Nurburgring but we did not know what for. Well now we do and it sounds awesome! As part of the Nurburgring 24 Hour Race celebration, Schumacher will be going up against some of the latest AMG models. The cars will start at different times and hopefully end up crossing the line at the same time. This will be awesome to watch and very interesting to see how fast the W02 F1 car can catch up to the rest of the pack.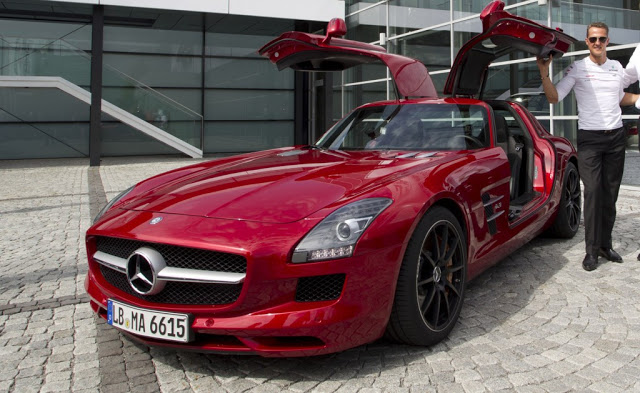 The list of the AMG cars and the drivers are;
A45 AMG – F1 Safety Car Driver – Bernd Maylander
E63 AMG S-Model – DTM Driver – Karl Wendlinger
SLS AMG Black Series – Mercedes F1 Driver – Nico Rosberg
SLS AMG GT3 Racecar – DTM Champion – Bernd Schneider
Mercedes W02 – Former F1 Driver – Michael Schumacher
It will take place in the lead up to the 24 hour race which is on the 19th May. Stay tuned, this will be awesome!