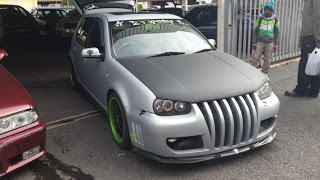 Yes this car is real, yes it is in South Africa and yes you can buy it. I hope you don't thought because it is quite frankly the ugliest looking car I have ever seen.
"This BABY has a customised sound system with lots of Extras
If interested please feel free to contact
Speak to me today about car financing, buying your car for cash and trade-ins." – from Gumtree Ad


Buyer is asking for R89 900.00 but if he/she gets more than R40 000.00 I will be impressed. MEGA FAIL!