BMW 2-Series With M Performance Parts Revelaed
I have been waiting for this very patiently after I was blown away by just how good the new BMW 4-Series looked with the M Performance Parts. Well here we finally have the new little 2-Series with the M Performance Parts and yes it looks fantastic and you can order it when they hit the market in March 2014.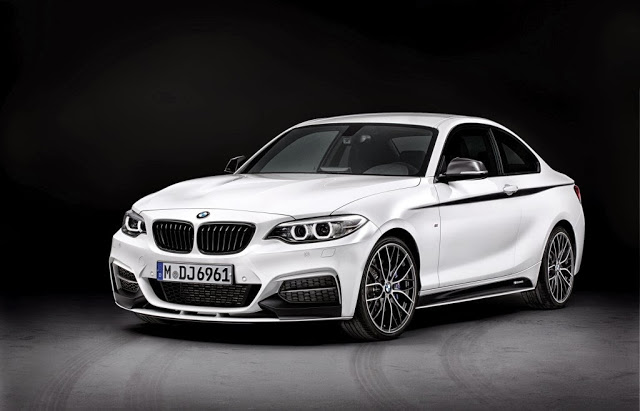 Offers include upgrades to the drivetrain, aerodynamics and suspension as expected but what is more important is that for the very first time, an optional BMW M Performance limited slip differential is available for the M235i which will make the car manic around the track. The M Performance sports suspension lowers the car by a full 20mm and the M Performance look is completed with a rear spoiler and front apron finished in carbon. To order the whole lot will cost a serious hunk of change but I think it will be properly worth it to all the boy racers out there. The rendering we saw a while back was pretty damn accurate!