Finally after teasers and leaks and this and that the official photo's and information is out regarding the all-new Subari WRX. First thing to note is that there is almost no resemblance to the sexy concept we saw earlier this year but that is not the end of the world. The 2.5-litre turbocharged engine has been replaced with a 2.0-litre turbocharged engine and there is sadly only 3hp more.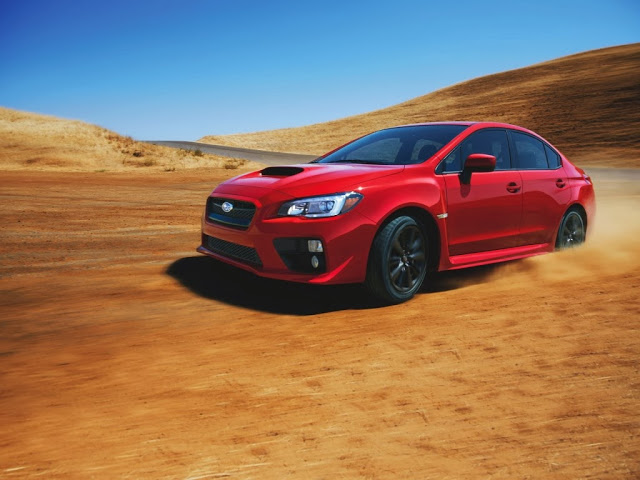 What it does have on the other hand;
Sport Lineartronic CVT (6 and 8 speed pseudo manual modes)
Torque-vectoring system
Stiffer chassis
Performance brakes and suspension
Electronic power steering
More room inside
Improved materials
It is looking quite bright for the new WRX and in no time at all we will see body kit's to mean it up a bit and then hopefully the STI version will blow us out of the water. Sales will only commence next year which means the first deliveries will only be around mid 2014.