TechArt Return With Package For Porsche 991 Turbo
The last noise we heard from TechArt was when they showed us their Cayman S and didn't that look great? Well now we have their package for the brand new Porsche 991 Turbo and yet again it is superb. It will make its debut at the Essen Motor Show next week and as usual we get a new front spoiler, roof spoiler, rear diffuser and a sexy fixed rear spoiler.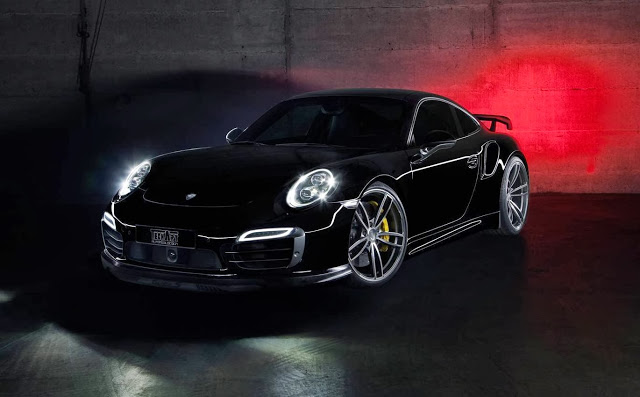 The exterior upgrades also include aero wings, side skirts and sport tailpipes. They have even included a button on the dash to control the front apron spoiler so you can manually extend it or have it do it automatically. The exhaust system comes standard with the kit and included in the package is a valve control system with TechArt sound muffler kit. The rims are big 21″ TechArt IV alloy wheels which can be finished in two colours if you would like this. Unfortunately TechArt are not offering power upgrades for the Turbo just yet (not that it needs) but we can expect to see something on the floor of the Geneva Motor Show next year. On the interior of the car you can customize as much as you want from the stitching to the steering wheel and door panels, the choice is yours (I wish the pictures were a little bit lighter).