With just a month to go until Top Gear Festival Durban goes full throttle at the Moses Mabhida Stadium and Precinct, it's a good time to secure your seat at the country's most loved motoring event. Here are just some of the reasons to make sure that you don't miss out: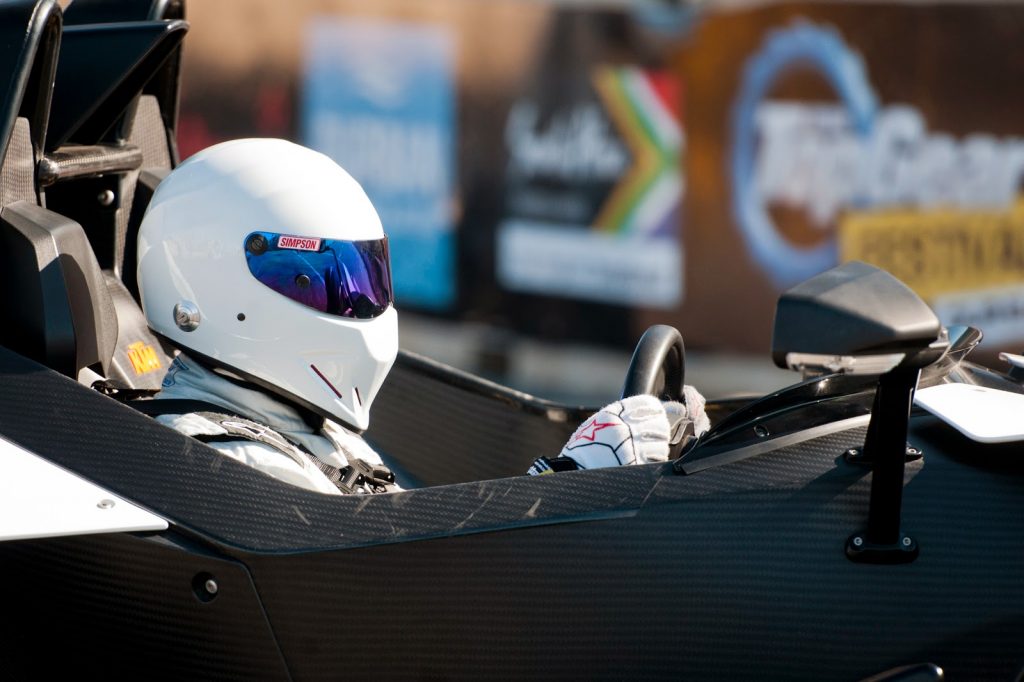 The Live Stadium Show: An action-packed seated live stadium show created by the Top Gear Live production team. Presented by Clarkson, May and Hammond, featuring The Stig and local personalities, international stunt drivers and a whole host of Top Gear's trademark special effects, smashes, crashes and customised cars
Motoring in Motion, our latest innovation, is an automotive nirvana where devotees of petrol and pistons can experience the exhilarating world of Top Gear like never before. The Motoring in Motion experience features interactive demonstrations, rare test-drive opportunities and exciting passenger rides from major vehicle manufacturers including Ford, Land Rover, Jaguar, Mercedes-Benz, GWM and Infiniti
Even More Features: Visitors can also enjoy an exhibition crammed with some of the most stylish, rare & expensive cars ever made as well as the latest gadgets, luxury goods, car accessories & motoring technology
Out on the track, Top Gear Festival Durban's Street Circuit will play host to tons of motoring festivities including a mesmerizing 90-minute track show. There will be grudge matches and races – and another new daredevil record will be attempted this year…watch this space!
The new lay out also has additional benefits as the organisers have been able to bring the street circuit action even closer, with the circuit being built around and contained to specific areas. Because the circuit loops back on itself along Battery Road, the new grandstand positions create a stadium feel around the Street Circuit, allowing Top Gear fans to get even more bang for their buck. From the moment the gates open on the 21st & 22nd of June to the time the sun sets, there will be non-stop action right in front of them!
On track there is a lot for spectators to get excited about with more competitive racing taking the form of an ALL NEW Time Attack Invitational, where 30 of South Africa's bravest drivers take each other on in 30 of South Africa's fastest cars
Always a crowd favourite, The Stig will be unleashed in a variety of cars as he completes power laps synonymous with the Top Gear television shows
Weather, weather, weather – Durban has earned it's name of being the 'Warmest place to be', so why not don your slip slops and head over for a day in the sun
For guests that would like to come from further afield, there is a full range of travel packages giving Top Gear enthusiasts the perfect excuse for a weekend in Durban
Finally, this is the last chance to make the most of Top Gear Festival's special 20% discount code if booking before the 31st May, you simply need to use the promotional code 'GEARUPFPR' and can benefit from 20% off on Standard (R499) Superion ((R995) or SuperSport Elite (R1995) tickets. Discount not available on Basic, Family, Parking or Grandstand ticket.
The event has a history of selling out and is likely to do so again… don't miss out, visit
www.topgearfestivaldurban.co.za for more information or to book tickets
TWITTER HANDLE: @topgearfestSA
FACEBOOK: Top Gear Festival South Africa