This is a world-first look at Hennessey's new four-wheeled machine called the Venom F5 and it is aiming to eat the Bugatti for breakfast.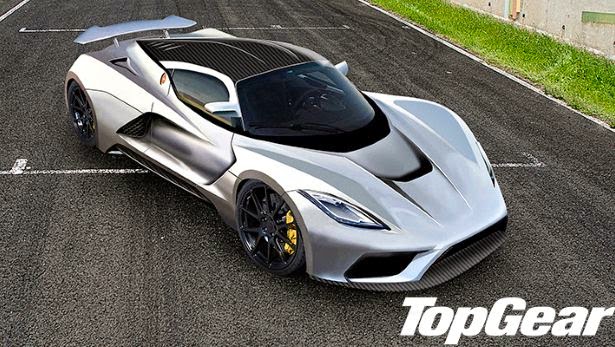 "I think something in the 290mph range will be possible" said John Hennessey and judging by the theoretical numbers behind this car, this could actually be true. This beast from Texas will be packed with a 7.0-litre twin-turbo V8 that "could possibly exceed 1400 bhp". Kerbweight will remain under 1300 kg (standard Venom weighs 1244 kg) which means this car will quite easily exceed the 1000 bhp per tonne power-to-weight ratio. So what speed is John Hennessey aiming for exactly? Well at the moment they are targeting a top speed of at least 290 mph (466 km/h) which is actually frightening. The Venom F5 will be offered with a single-clutch paddle-shift transmission as a dual-clutch box was ruled out due to weight and durability.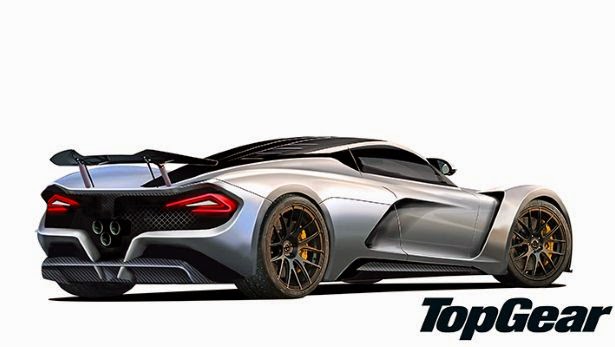 GPS-based traction control will also be included in the car which can be calibrated to specific racetracks and Hennessey happened to mention the infamous Nürburgring Nordschliefe.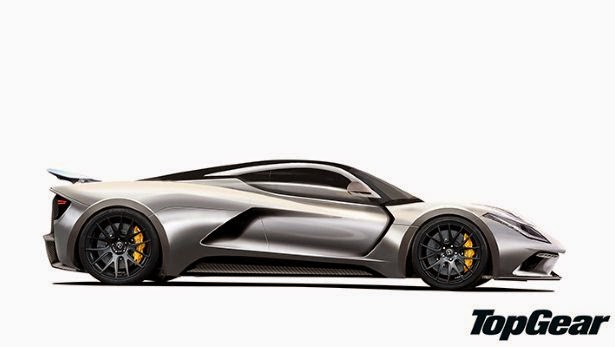 The Venom F5 will arrive next year with the first customer cars coming in 2016. A production run of only 30 cars has been planned and the price will be higher than the $1.2 million Venom GT. This is a Venom on steroids and it is not like it needed any juicing. I cannot wait to see if they manage to hit their 290 mph target and of course secure the record for the fastest production car in the world.
[Source: TopGear]