Mineral Grey BMW M3 Gets Black Detailing And Motorsport Stripes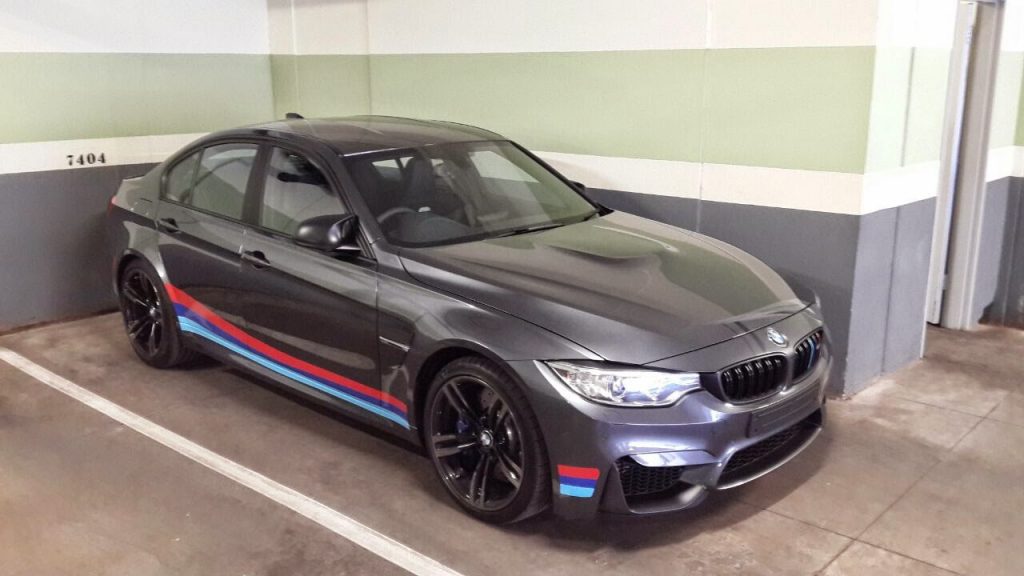 The new BMW M3 has only just touched down in our beautiful country and it seems the new owners want theirs to be unique (I don't blame them).
One such example is this Mineral Grey machine which has been given some nice Motorsport touches. Firstly the front grille, front splitter and the diffuser were finished in matte black. Secondly the mirrors and rear M3 badge were finished in satin black and last but certainly not least are the prominent Motorsport stripes down the length of the car. The car looks great in my opinion! Wont be everyone's cup of tea but I think I like it and I hope it is spotted on our streets very soon.