Rolls Royce Confirm Wraith Drophead Coupe
Rolls Royce has officially confirmed that the new convertible model, Wraith Drophead Coupe, will reach the market in 2016. This will make it the sixth member of the growing Rolls Royce range. This already includes the; Phantom, Phantom Drophead Coupe, Phantom Coupe, Ghost and Wraith. The new model will "boldly shape the future of the marque with contemporary, graceful and sensuous styling. It will deliver effortless, open-top touring through the perfect marriage of modern Rolls-Royce luxury, style and elegance with an engaging and exhilarating driving experience", said the company.
Obviously the car will use the Wraith Coupe as a base and to be honest, this new Drophead model could be the best looking Rolls Royce ever. "The pinnacle drophead tourer" said Torsten Müller-Ötvös, Rolls-Royce CEO, but would we expect anything less from such a top brand?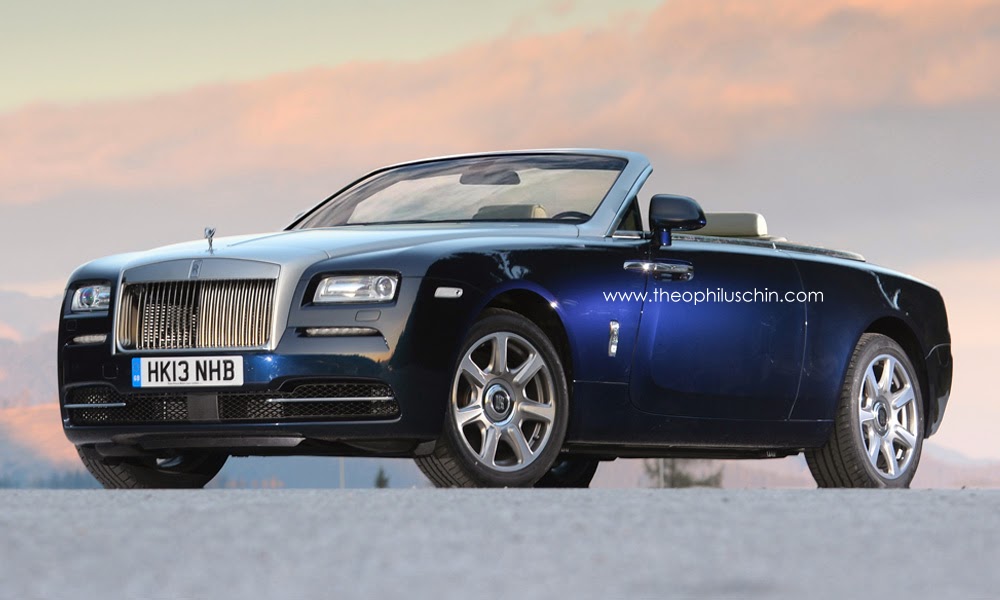 Rendering