Track-Only McLaren 650S Sprint To Debut At Pebble Beach
McLaren has confirmed that it will premiere its latest model at this year's Pebble Beach Concours d'Elegance which will an undoubtedly epic track-only 650S Sprint. This stripped out car will make its global debut alongside two MSO McLaren's as well as the hotly anticipated McLaren P1 GTR.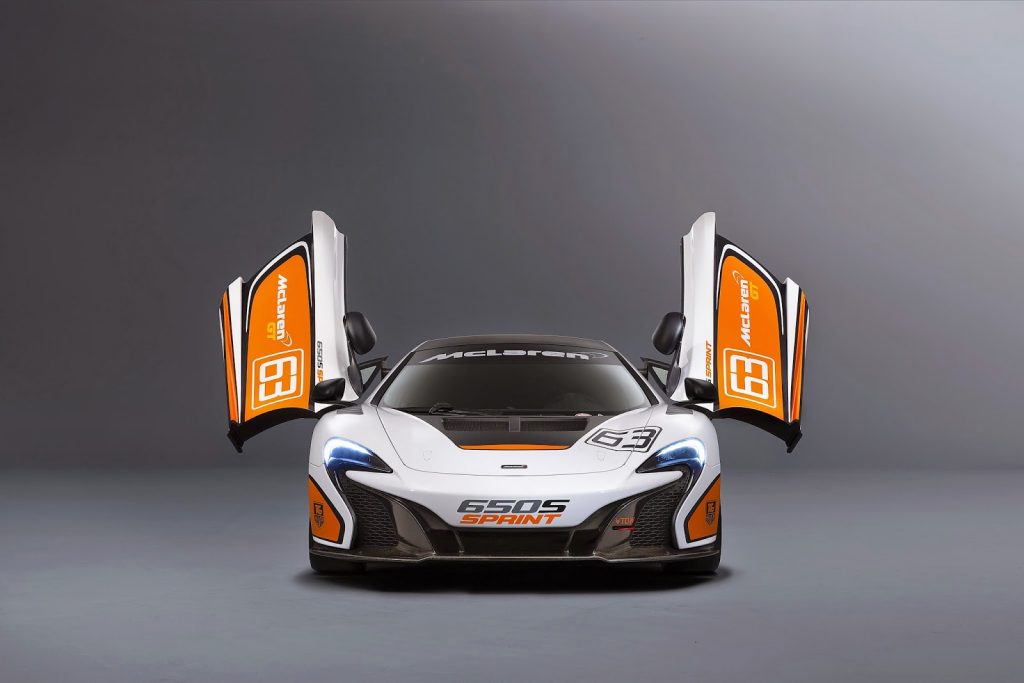 The 650S Sprint has been fitted with developments to the Brake Steer system, refined aerodynamics and features a race setup for the ProActive Chassis Control. The aerodynamic design of the 650S Sprint offers higher levels of downforce and the new air intakes provide optimised cooling to the twin-turbo 3.8-litre engine. The powerplant remains the same as you get in the road car but inside the car is a whole different story. Seeing as it is fully track-focused, the car has been stripped to minimise weight and an FIA-approved rollcage has been installed to protect the occupants. The first 650S Sprint features a new livery which is an inverted colour scheme to the 650S GT3 that was shown at Goodwood this year. With a lower ride height, centre-locking wheels, re-calibrated adaptive damping and some Pirelli slick tyres, this will be an absolute treat to hammer around a track. The 650S Sprint will set you back £198,000 and will be available from all McLaren retailers worldwide. This means that if there is someone brave enough to drop this cash, we could see one delivered to SA but we would only ever see it on a racetrack (not complaining).