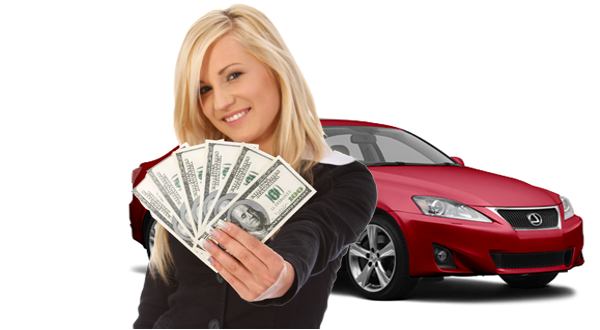 Selling a car can often be a stressful situation. Between making sure the paperwork is in order, lining up a buyer, and ensuring that you negotiate a deal that you can live with, it's certainly never easy. The owners of high end, premium model luxury and sports cars have the issue compounded by there being fewer buyers on the market that they can deal with.
While there's no real way to remove stress from the equation, it's often easier than you'd think to get a better price for your car. Here are six easy ways to get more money for your vehicle – whether it be a trade in, or an outright sale.
Keep an Organized Archive of Maintenance Records and Repairs
When you have a tidy archive of past maintenance and repair, it gives the new owner piece of mind that not only did you take great care of the car, they can often push back this need for expensive repair and replacement considerably. When buying used, this piece of mind is very valuable, and can often give you a stronger negotiating position.
Have Your Car Professionally Detailed
The detail leaves your car in show room condition (assuming it has no major flaws to the exterior, interior, or engine bay) and really shows off the beauty of the vehicle in ways that a standard wash never will. Plus, it makes it look as though you kept the car clean at all times, which gives the new buyer piece of mind in that it looks as if the car was well cared for.
Remove Aftermarket Upgrades or At Least Offer to Include the Stock Parts
While some aftermarket upgrades are nice to a buyer, others can often cause a loss in resale value. More and more cars are being produced with highly integrated factory car stereos including backup cameras, navigation systems, heat and air conditioning and more. If you replace one of these systems with an aftermarket unit, you may be sacrificing built in luxuries for better sound quality. Most buyers will not have your same tastes, and would prefer the features that come with the car out of the factory. You may need to seek out a company like Short Circuit Repair or any other local factory car stereo specialist to replace a factory stereo, and to ensure all original features are restored.
Ensure that Maintenance Items Are Already Done (Brakes, Tires, Oil Changes, Tune-ups)
While it might not sound like much to you to say that the car is due for an oil change, or needs a spark plug; to the buyer this will set off alarm bells and get them thinking that the problem could be more severe since you undoubtedly would have opted to make such a cheap repair before selling the car. While some cars really do need just a spark plug – that repair is better done by you than the new buyer if you're hoping to receive top dollar for your car.
Choose Your Color Wisely
Cars that are silver, white, grey or black sell much faster than those with brighter colors, while colors like yellow or orange sell for higher dollar values. If you're buying a car new, or having yours painted, this is something that you may want to consider. According to Forbes, scarcity may account for the difference with only 1.1-percent of cars being yellow or orange. These colors, while rare, often bring as much as $1,500 in additional value for a car that was originally purchased at $20,000 five years ago as opposed to the same car that was painted black. Just another factor to keep in mind when you're trying to get top dollar – or sell quickly.
Sell Your Car With a Recent Inspection by a Certified Mechanic
A recent certification by a certified mechanic that shows that all of the integral components of your car are in good working condition is another way you can put the buyers mind at ease that he or she isn't purchasing a problem car. This step even works wonders for trade-in value, as dealerships are less likely to offer you a lower value for your car on claims that they'll have to make certain repairs. You'd be amazed how often this happens, and this simple certification basically ensures them that you aren't going to buy into the pitch that your car needs expensive repairs and that's why they're offering you significantly less than what it's worth.

While selling a car certainly isn't what most of us would consider fun, there are definitely ways in which you can increase your chances of receiving a return that you deem worthy. Remember, selling a car is essentially a battle between you and the buyer. If you can ensure that buyer that they are buying a car that is in sound working condition, you're always going to get more money in the end. Good luck.