This Is The 2015 Porsche 911 GTS
The wraps have finally come off Porsche's go-faster GTS and as expected it looks good. It is available as a coupe or convertible with rear or all-wheel drive. Bi-Xenon headlights come standard and it also gets black engine vents, a sports exhaust system with chrome-plated tailpipes, wider rear finders and the epic 20″ center locking wheels finished in matte black.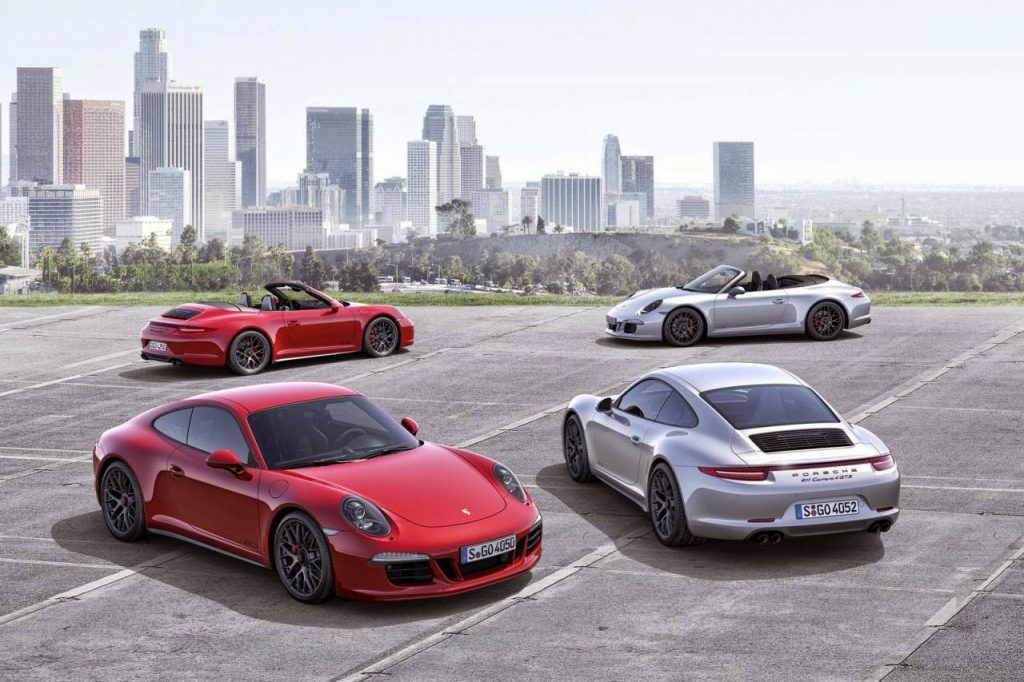 Inside the car the changes are very limited but to those with a sharp eye you will notice that it comes with a whole lot more Alcantara (which I am not too sure is a good thing). Regarding the performance numbers, you can expect 425 hp which allows the GTS coupe to hit 100 km/h in 4 seconds flat. All the models come equipped with the Sport Chrono package and the PASM active damper system which lowers the cars ride height by 10 mm. Overall a great looking car and a very good alternative to the Porsche buyer wanting a little bit more than the Carrera S can offer and not quite as hardcore as the GT3.