One-Off Pagani Huayra 730 S Edition Renders Complete Will Take Part In #QuestToTheBig5
After teasing us with the badge a few weeks ago, Mexican car collector, Salomondrin has shared some renderings of his one-off Pagani Huayra build and it looks brilliant. This will be the second one-off Huayra after the famous "La Monza Lisa" and will be called the 730 S Edition. 730 is the total horsepower that the 6.0-litre twin-turbo V12 puts out and S represents the owners' initial.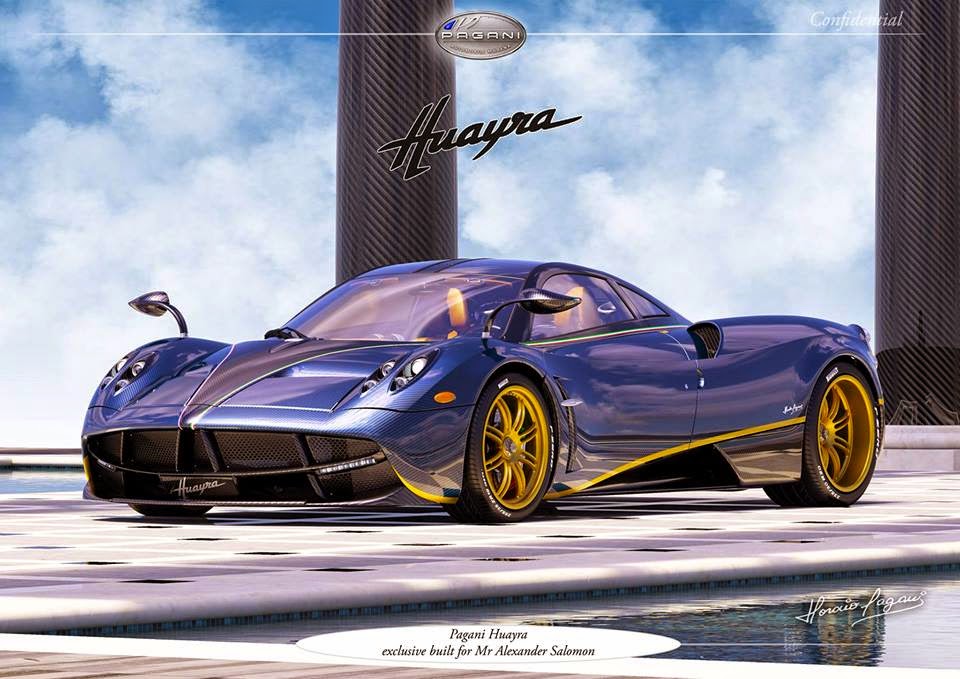 The car has drawn inspiration from two of his favourite Zonda's, the Tricolore and the Zonda R. The exterior is bare carbon tinted blue with the Tricolore lines on the top and the gold Zonda R lines on the side. It will also be sitting on golden Zonda R wheels with the wing mirrors and brake calipers finished in the Italian flag colour scheme. According to his Instagram post, the interior colour is not finalized and will be a "surprise". Remember that this car will be competing in the #QuestToTheBig5 organised by the owner himself.