It has emerged that the upcoming baby Jaguar F-Pace will be produced in Austria thanks to a new collaboration between Jaguar Land Rover and Austrian manufacturing company Magna Steyr. Details regarding the actual car are limited but it will be smaller and undercut the Range Rover Evoque and may be called the E-Pace. Magna Steyr has the following to say;
"The partnership with Jaguar Land Rover brings a new customer to our Graz plant. As always, we will work with our fullest commitment and dedication to ensure that we meet our customer's high expectations"


This collaboration comes as part of Jaguar Land Rover's very ambitious expansion plans which wants them doubling customer deliveries within five years. To be fair I don't see this as an impossible task because the cars that Land Rover and Jaguar are producing are constantly getting more modern and attracting a whole new client base. Let's be honest though when it comes to their off-road vehicles, they make some of the best 4wd cars on the market so there is that aspect to help boost sales and deliveries.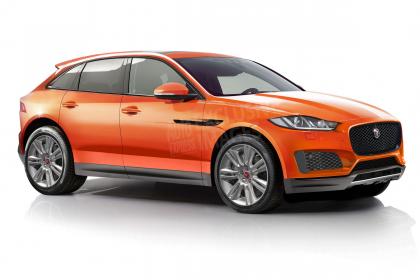 [Rendering via AutoExpress]