Mercedes-Benz has taken the covers off their all new C-Class Coupe lineup but for the boy racers, we will have to wait to see the C63 AMG version. So what is this new Coupe all about?
Gives off mini S-Class coupe
95mm longer and 40mm wider than previous C-Class Coupe
C300 comes with 2.0-litre turbocharged engine – 241 horsepower
Loads of safety and assistance systems; adaptive cruise control, brake assist, active land keeping assist, active park assist and a 360-degree camera
The air recirculation system works with sat-nav to automatically close when entering a tunnel and opening after exiting
Model will go on sale before the end of the year
I think this car's styling is properly on point as it is basically a smaller, cheaper S-Class Coupe which I love look of. The sedan C-Class looks great from the front but devastating from the rear and this Coupe has rectified this issue for me.
The range-topping Mercedes-AMG C63 and C63 S Coupe will be unveiled in just 5 days time on the 19th of August.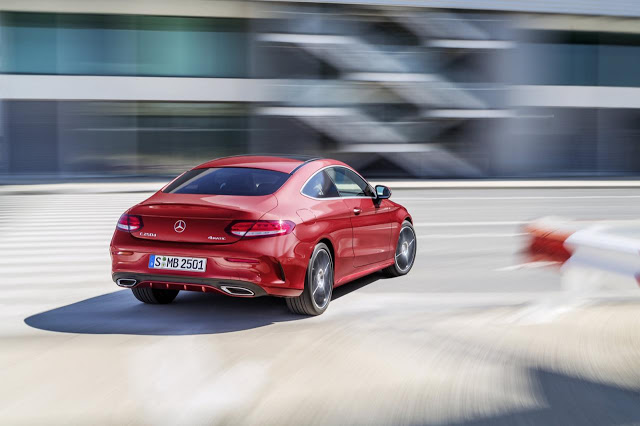 s