Mansory Offer Another Insane Package For The Mercedes S63 AMG Coupe
The boys from Mansory are back with another package for the Merc S63 AMG Coupe. It includes a newly developed body kit manufactured from carbon fiber which is made up of a front spoiler add-on with air intakes and built-in LED lights while the front fenders have gained new air outlets. They also installed a new vented hood, stockier side skirts, a roof spoiler and a large rear wing – all made from carbon fiber.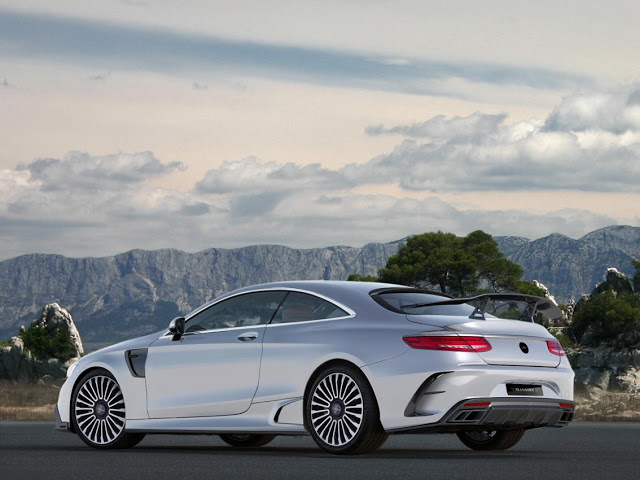 Matching the new look are some power upgrades increasing output of the twin-turbo V8 5.5-liter from 576 horses to 710 hp, 790 hp, 880 hp and 986 hp as seen in the S63 Coupe Black Edition displayed last month at the Frankfurt Motor Show. This particular car also has a set of massive 22-inch multi-spoke wheels while the optional air suspension model lowers the car by 30mm. What do you all think of these modifications? Too much or just plane awesome?