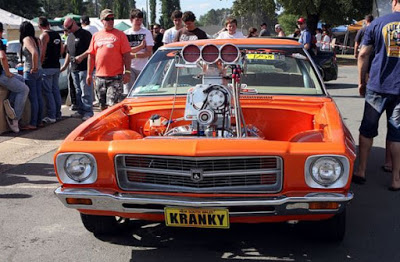 Can't afford to buy the car of your dreams? Then why not spend less and improve your current set of wheels? It doesn't matter how old or new your vehicle is; there are plenty of ways to can accessorise and personalise it to your liking. And, it won't cost you the earth. Let's take a closer look at how to make changes to your car and give you a more personal ride when you have a tight budget.
Interior upgrades
When you are doing up your car, you have two potential starting points: the inside, or the outside. What you choose is down to you, of course. But, we think that improving the inside is going to do you more favours, so that's where we will start. First of all, think about your seats. Are they comfortable enough, or sporty enough for your tastes? If not, it can be easy to pick up some replacements.
Look online and find out more about the sort of seat you want, and even head to your local car accessory shop to try them out. Then, look at eBay for second-hand versions – or even pay a visit to your local scrapyard. Scrap dealers try and salvage as much as possible to increase their profits, and you can often find some great deals down there.
Your next step is to think about making changes to your steering wheels and gear stick. Again, you can pick up some great deals on the second-hand market, and even buying new can improve the feel of your car while you are driving it.
Exterior upgrades
Now we can look at the outside of your vehicle. If you are handy with spray paints, then it can be as cheap as chips to give your car a complete makeover. But, if you want something special, then try and find a professional car painter. It might not be cheap, but it's certainly less expensive than buying an entirely new vehicle.
Think about your wheels, too. A new set of alloys can give your car a complete facelift, as well as improving its safety on the roads. Again, it's a good idea to head down to your local scrap yard to see if you can hunt down any bargains.
There are other little touches you can make, too. You can pick up private number plates from £39, which can be personalised to your liking. You could also investigate having a sunroof put in, or tinting your windows to keep the sun out.
Accessories
Of course, one of the biggest things you can do to personalise your car is to invest in accessories. Car stereos and speaker systems aren't cheap when you buy new but look at older models on the second-hand market.
You can also think about installing a display screen in your car. It will let you control your music, entertainment in the back, and help you stay safer on the road via hands-free tech.
Do you have any more suggestions for upgrading and personalising your car without spending a fortune? We would love to hear more about your tips – why not let us know?