Audi's New TT RS Sounds Pretty Promising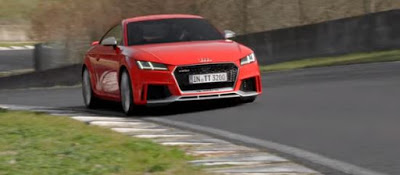 We saw the first pics and details of the 2nd generation Audi TT RS and now we get to see and hear the ridiculously fast TT RS in action.
The first video of the new TT RS shows us both the Coupe and its open-top variant accompanied by the very familiar and aggressive five-cylinder growl of the 2.5-litre unit. Should the engine find a match in the Audi TT's chassis, Porsche will have every reason to worry about.