Watch Matt Farah In This Porsche Cayman With a Ford Mustang V8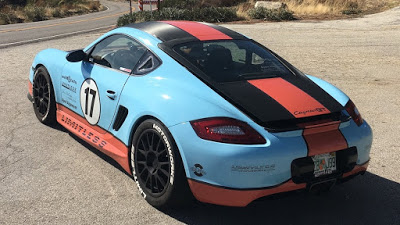 When it comes to engine swaps, nothing is off limits and this swap completed by Limitless Motorworks is certainly no different. Take one part Porsche Cayman, remove the heart and add one part 5.0-litre Ford Mustang V8 and you get… well this. Porsche purists out there will likely flip their lids but the Cayman blew it's engine during a track day so the owner took the opportunity to create a little monster. Limitless Motorworks had to move the firewall further to the front and create a new engine bay that would fit the V8, then figure out a way for the new components to communicate with the existing Porsche electronics and the factory six-speed manual gearbox, and the list goes on.
Enjoy the video below of Matt Farah having a drive in his latest One Take video.