Some insiders at Porsche have hinted at a more powerful Cayman GT4 RS but there will be a 650 horsepower 911 GT2 and manual GT3 before that potentially happens. According to AutoExpress, "insiders have confirmed talk of a possible Cayman GT4 RS". If their sources are correct, the RS version of the extremely popular GT4 could get a 4.0-litre engine too.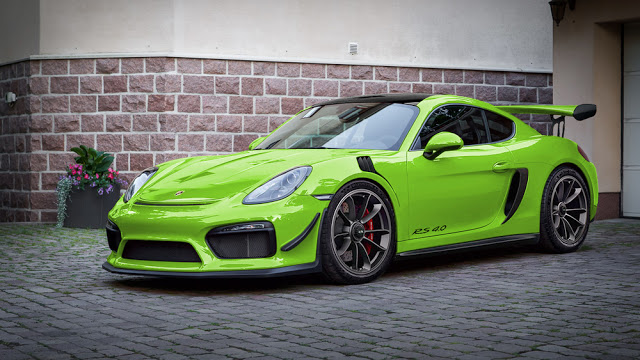 Porsche's development driver and brand ambassador Walter Rohrl confirmed to Auto Express that the facelifted 911 GT3 will be offered with a six-speed manual gearbox, and is expected to be revealed at the Geneva Motor Show this March. The engine will also apparently rise to 4.0-litres and push out more than the 911 R (more than 500 hp).
For the real Porsche enthusiasts an even more bonkers model will be revealed and this will be the 991 GT2. It will retain the rear-wheel drive of its predecessors, but a development of the current Turbo S's engine in the GT2 will see its output increased from 580bhp and 750Nm of torque to a figure around 650bhp. The torque figure should remain the same given the GT2's lack of all-wheel drive. Unlike the GT3, the 991 GT2 will switch from manual to seven-speed PDK automatic. Porsche predict a 7 min 5sec Nurburgring laptime for this mental machine so let's hope it has the styling to match the eye-watering performance.