Whether you love them or hate them, the shop from Germany has a knack for whacking together provocative, one-of-a-kind supercars. When people see a MANSORY-built car, they have one of two reactions: love at first sight or wails of disgust.
Over the Top Rides for Over the Top People
The traditionalists flail around, claiming to be disgusted by the alteration and, in their minds, perversion of what started as an unadulterated masterpiece. Other people say "It's my money, and I'll do as I please with my ride."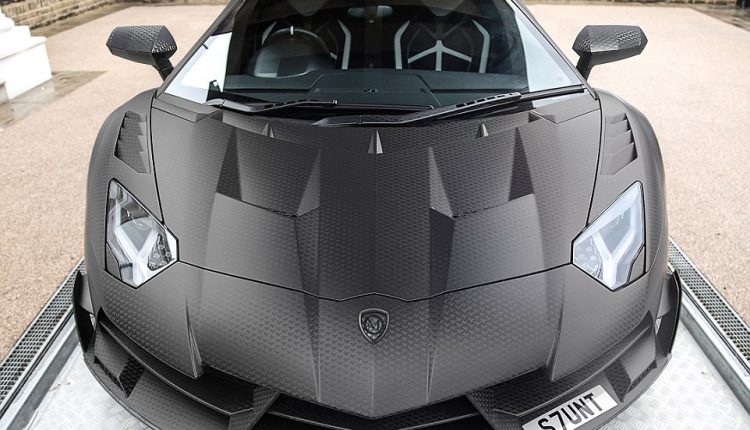 MANSORY is one of the latter's top choices for commissioning a one-off, modified supercar.
For most people, having a Lamborghini Aventador LP750-4 SuperVeloce in the garage would be enough, even if they never drove the thing. For British supercar enthusiast James Stunt, however, enough is never enough, so he commissioned MANSORY to build a custom version of this limited edition, elite supercar.
The J.S. One Edition Aventador
James Stunt's ride is a meaner, faster take on the stock car, equipped with trick bits like a new intake and exhaust, custom upholstery, and, perhaps most impressively, a full custom carbon fiber shell to replace the car's factory coachwork. Horsepower jumps from 750 to 830 as the weight of the thing falls precipitously. Taken to city streets, I imagine it leaves onlookers in the dust with expressions of disgust or admiration on their faces. I think it's safe to say that James Stunt enjoys the reactions people have to the car as much as he enjoys the car itself. That's a huge part of what attracts well-heeled enthusiasts to the MANSORY experience.
MANSORY does not simply bolt parts onto an otherwise factory car. These parts do not exist, either from the factories or aftermarket suppliers, so MANSORY becomes both the factory and the supplier. The only way to get their most exclusive parts is to have them build a one-off car or to buy an already built one. MANSORY leaves no bolt untwisted, modifying everything from the car's body all the way the electrical system. Every detail matters, from the shell's high-tech pre-preg carbon fiber to the thin-wall, OEM-quality cables used to make bespoke electrical components play nice with the rest of the car.
MANSORY doesn't just build Lamborghinis, either.
Improving on "perfection," over and over again
Like Stunt's Aventador, the Mercedes Benz AMG-GT didn't have enough of something for one of its new owners, so that owner handed his ride over to the boys at MANSORY. There is nothing subtle about the car they returned to him. Yet another one-off, it sports an enormous, over the top wing on its trunk that would make any 16-year-old with a hot-hatch jealous. If some of their design cues are a little off, almost too over the top, then I can't help but ask "Isn't that kind of the point?"
It's not kind of the point; it is the point.
Where perfection exists, there can be no innovation. MANSORY's builds prove there's no such thing as absolute perfection, even when marques like Lamborghini and Mercedes Benz give it their very best shot from the factory. For some people, especially wealthy car nuts, enough will never be enough.