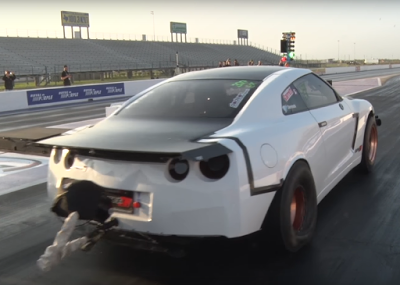 The battle to build the world's fastest street-legal Nissan GT-R continues and this customer car from AMS Performance just took the title after running a 6.93 second quarter mile over the weekend.
The car is known as Alpha G and it packs more than 2,500 horsepower thanks to two huge turbochargers sticking out of the front bumper and a fully built engine and transmission.
With the likes of eKanoo Racing working on something scary, this time will not go unchallenged for very long at all.