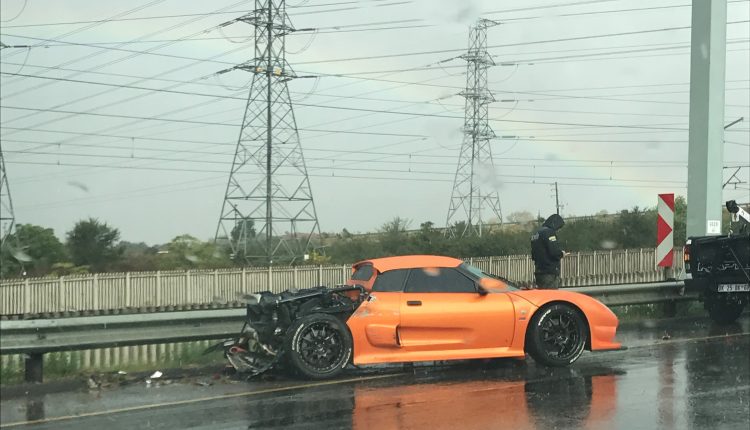 Since I have never driven a Noble, I have no idea how they handle or behave on the roads but after reading a few reviews on the M400, it became very clear that it is quite the handful.
This weekend saw some extremely cold and wet conditions in Johannesburg which is probably the worst combination you can get when it comes to driving supercars let alone ones with rather 'archaic' traction control systems.
The driver of an orange Noble M400 found out the hard way after taking the supercar out in the terrible weather and losing control on the N1 highway near Midrand, Johannesburg.
Judging by the pictures, the car spun out and rear ended the concrete barrier before coming to a rest. The rear looks like it has taken a rather large impact as the body has been broken off and some serious damage can be seen. No injuries were reported.
As a reminder, the M400 packs a 3.0-litre V6 from a Ford Mondeo but has two Garrett T28 turbos to push the output up to 317 kW (425 hp). This allows the 1,262kg machine to hit 100 km/h from standstill in just 3.7 seconds.