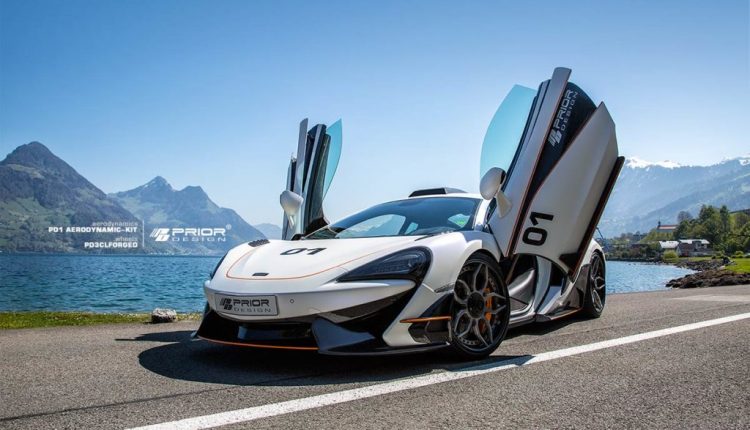 Prior Design is a very well known tuner as they have produced some truly awesome looking projects in the past. Their most recent conquest is the mighty McLaren 570S and it has received what they call the PD1 aero kit.
They have put together a full carbon aerodynamics kit for the 'baby' McLaren which also included custom H&R suspension to go with a set of dual-spoke custom wheels. As you can see the aero kit makes it a lot more aggressive thanks to side air intakes for the front bumper, side-blades, side skirts (with wings), fender attachments, rear diffuser, a rear wing and a roof scoop.
The wheels are PD3CLForged custom wheels and they are actually made in-house by Prior Design just like the custom exhaust system. What are your thoughts on this package? Too much or spot on?