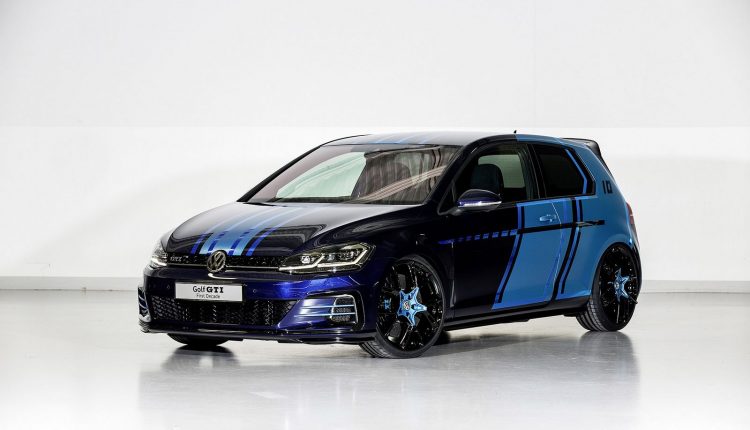 Volkswagen has unveiled its Golf GTI First Decade concept ahead of the Worthersee meeting tomorrow and styling wise it looks very ricey.
This is the 10th concept created by the apprentices at VW and for the first time, it is a hybrid. There is a small petrol engine unit up front pushing 404 hp through the front wheels and a small 17 hp electric motor that drives the rear wheels. VW mention that you can drive in pure petrol FWD more, pure electric RWD mode and of course a combination of the two.
As mentioned earlier it looks more ricer than anything else but visually you get the dark blue and light blue livery, black and blue wheels, a rear spoiler from the GTI Clubsport and a number of badges reading 'First Decade' and '10'.
In the cabin, blue trimmings can also be found, as can a 1,690-watt sound system with 11 speakers and a subwoofer.