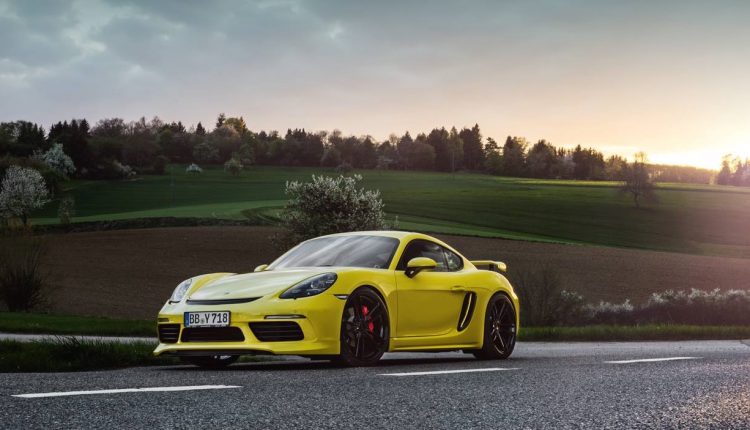 As some of you may know, I am not the biggest advocate for tuning cars but since the scene is exploding I will take it as it comes and one brand doing fantastic things is TECHART.
They recently turned their attention to the 718 Boxster and Cayman and the results are epic!
On the exterior you get the aerokit which as you can see makes the car look a lot more dramatic. A two-piece front spoiler with integrated splitter visually extends the 718's front view. The central air outlet helps to reduce the aerodynamic lift. Curved fins enhance the side air intakes. The TECHART rear diffuser surrounds the two central tailpipes. You have the choice between two rear spoilers; spoiler I features a wing profile and spoiler II is a prominent rear wing (for 718 Cayman only). All parts can be spec'd in carbon fibre and made in-house by the tuning shop.
Under the hood sits a 2.5-litre turbocharged engine which has been massaged by TECHART to produce 400 horsepower (350 hp standard) and 480 Nm of torque (420 Nm standard). The 0 to 100 km/h sprint is now done in 3.9 seconds making it as fast as the 911 Carrera S.
You have the choice between many TECHART designed wheels and the interior options are endless.