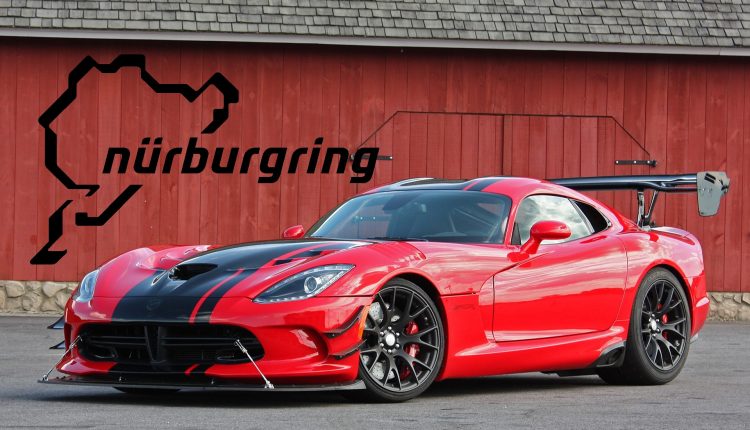 Back in January this year, there was a crowdfunding initiative to allow the Dodge Viper ACR to have a crack at the 'Ring record. Well they have just achieved their goal by raising $165,160 so the attempt is on.
It was launched by the Viper Club of America and the funds raised will be used to transport the cars to Germany and for the rental of the track.
The Viper Exchange dealership in Tomball, Texas has been kind enough to supply two Viper ACR's equipped with the Extreme Aero Package to give it the best shot at the record in July. Kumho will be supplying the rubber for the car and has also helped organise the track time.
The current lap record is held by the mighty McLaren P1 LM at 6:43.2 which is 2 seconds quicker than the all-electric Nio EP9 and a whopping 14 seconds quicker than a Porsche 918 Spyder.
The previous-gen Viper ACR managed a time of 7:12.13 in 2011 which is a fair slice off the pace but let's wait and see what racing drivers Dominik Farnbacher and Luca Stolz are capable of in the near future.
Persinally I don't think that P1 LM time is in jeopardy but it could beat the Huracan Performante.