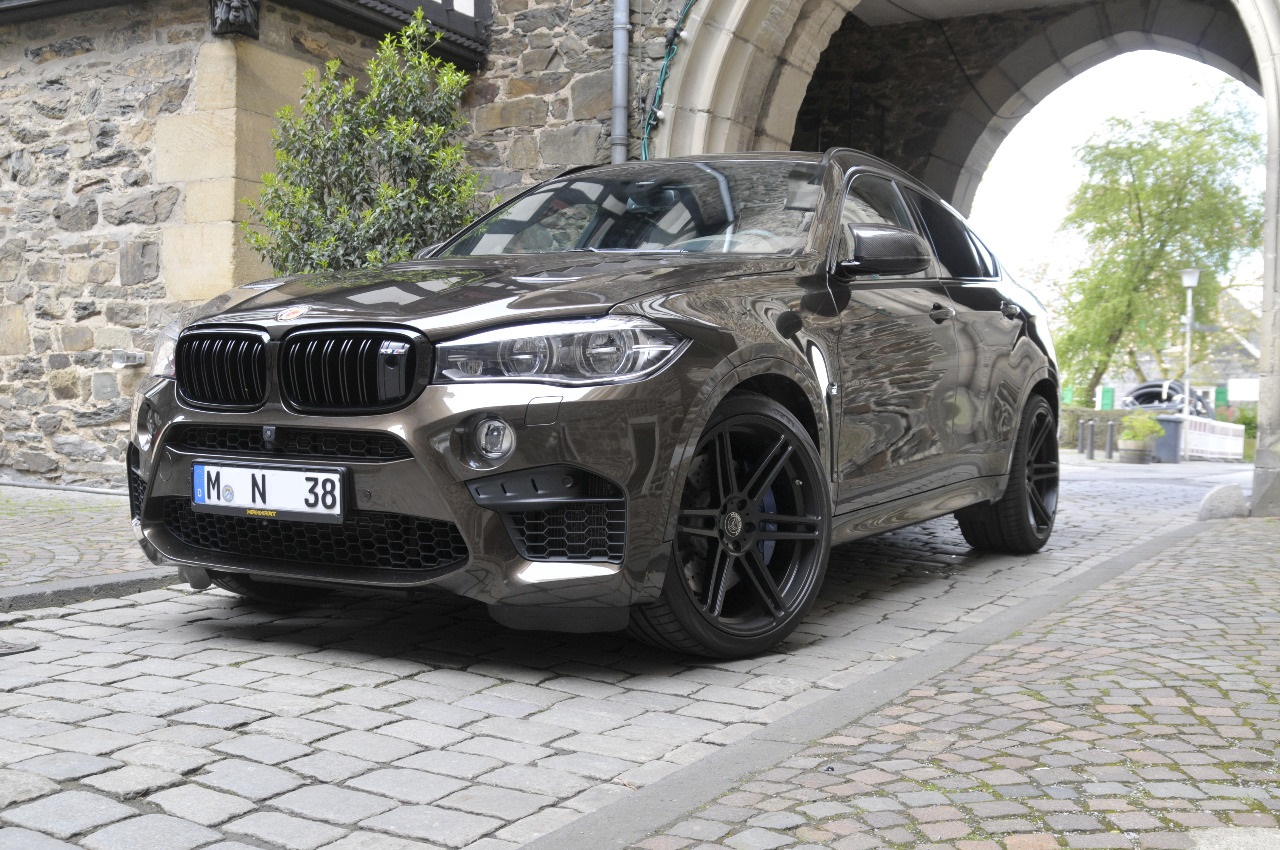 When it comes to making powerful BMW's even more powerful, Manhart are right up there and now they have created a beastly X6 M.
It is called the MHX6 700 and as the name suggests it packs 700PS (690hp) thanks to a software optimization, stainless steel muffler with valve control and larger tailpipes, and downpipes with 300 Cell Catalysts. Thanks to the increase in power and the 900 Nm of torque you can bet the SUV can hit 100 km/h in less than the standard 4.2 seconds.
Along with the performance upgrades, Manhart added their visual flare which includes a front spoiler, bonnet with new air inlets, trunk lid-mounted spoiler, and rear diffuser, all of which have been made from carbon fibre.
H&R lowering kit, massive 22-inch wheels and some improvements to the chassis wrap up one serious package from the tuners.