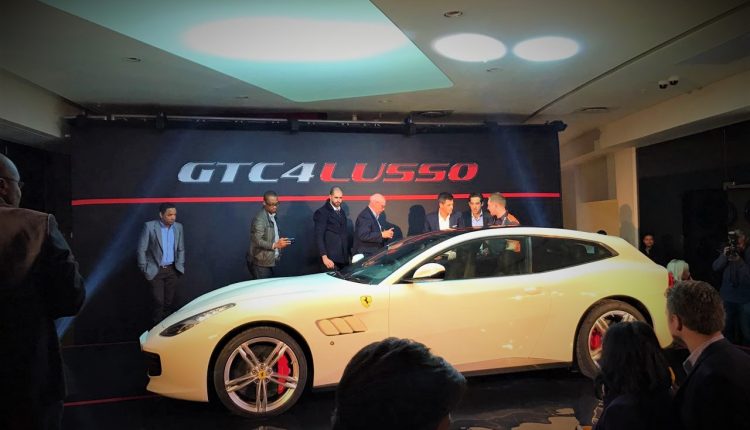 Last night Scuderia South Africa took the covers off a very unique and highly versatile prancing horse down in the Cape Town showroom known as the Ferrari GTC4Lusso.
Since you all read and follow Zero2Turbo, you know all the specs and numbers associated with this car but here is a quick summary of the FF replacement.
Rear-wheel steering with four-wheel drive
6.2-litre V12 delivering 507 kW and 697 Nm of torque
0 to 100 km/h in 3.4 seconds
Dual Cockpit architecture
Mervyn Eagles, CEO of Scuderia South Africa, had the following to say, "the GTC4Lusso brings unprecedented versatility to Ferrari driving, like the FF before it. Through the FF, won the Prancing Horse a new, younger client base that also makes greater use of its cars, clocking up 30% higher mileage than average and thus success is set to continue with the GTC4Lusso."
The fresh Ferrari reveal will sit at the new state-of-the-art Cape Town showroom* and will become "the new home of Ferrari in South Africa and to discover the new GTC4Lusso and rest of the Prancing Horse range," concludes Eagles.
Base price for the GTC4Lusso is R6,200,000 and for the GTC4Lusso T it sits at R5,372,000. Remember when adding options to this caliber of car, that price tag can rocket by more than R1 million.