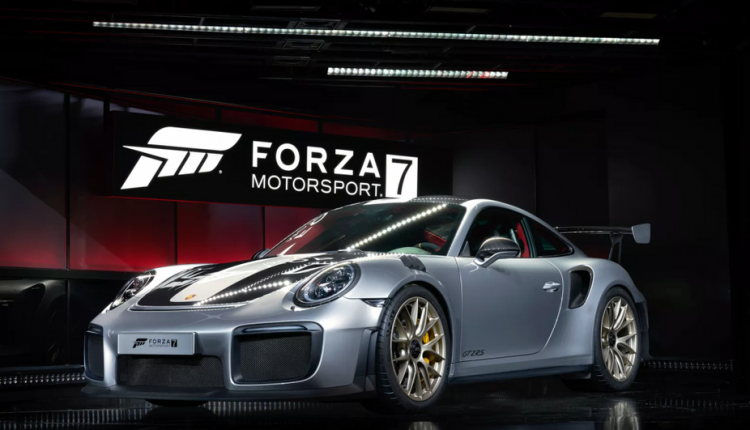 Personally I thought we would only see the final product at the Goodwood Festival of Speed or even Frankfurt Motor Show but thanks to E3 and Forza 7, we have our first look at the most powerful 911 ever made.
No technical details were revealed but we are expecting it to be powered by a 3.8-litre flat-six twin turbo with an output in the region of 700 horsepower. It will only be available in PDK setup as Porsche want it to be as fast as possible around a track. Other info on the new GT2 RS can be read here.
While the press conference provided basically no details on the car itself, we can see that it has 911 R type stripes on the hood, simply massive air intakes, fender vents, and a giant rear wing, just like on the GT3 RS.
Looking to drive the latest exotics on your Xbox or PC? Forza Horizon 5's release date is rumoured to be coming up very soon.