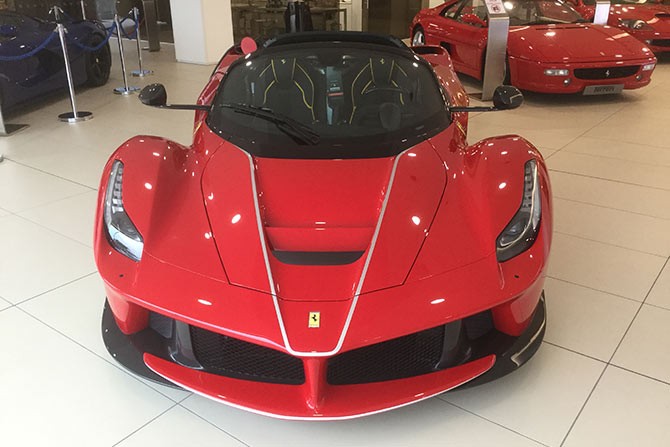 Ok well not this exact car as the dealer responsible for listing it has not uploaded any shots of the actual car.
We already know these prancing horses are going to be appreciating assets but would you part with $7.3 million to have one right now? The price from the factory would have been a little over $2 million which makes this more than three times the original cost.
What we do know however is that some people are willing to spend that much on a car since the last LaFerrari coupe sold for $7 million at auction.