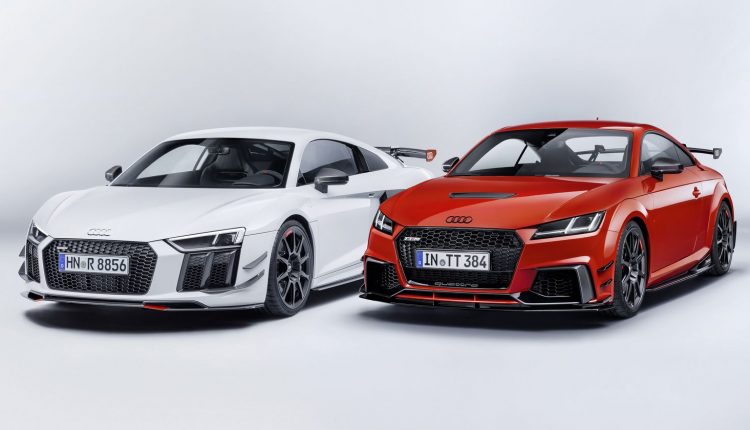 Just like BMW's M Performance parts, Audi has Audi Performance parts and their latest 'project' includes options for the R8 and TT RS.
The parts will be available later on this year and they have a fairly big effect on the cosmetics of the vehicles turning them into rather angry looking things. Let's hope some South African's especially R8 owners dig into these parts!
The new Audi R8 is equipped with a brand new 7-speed automatic transmission. The best place to look for remanufactured or rebuilt audi transmissions is at reman-transmission.
Let's start with the R8;
Makes it look more like a race car than a road supercar
New front end splitter with dual canards
20-inch custom black wheels
New side skirts
Huge carbon fibre rear wing with swan neck uprights
Aggressive diffuser and now carbon fins on the sides of the bumper
Audi R8 Performance Parts
The TT RS;
A new hood
Bespoke air intake surrounds complete with new splitter and canards
Same side skirts from the R8 above
Matte gold exhaust tips
Carbon rear wing
New diffuser
Audi TT RS Performance Parts