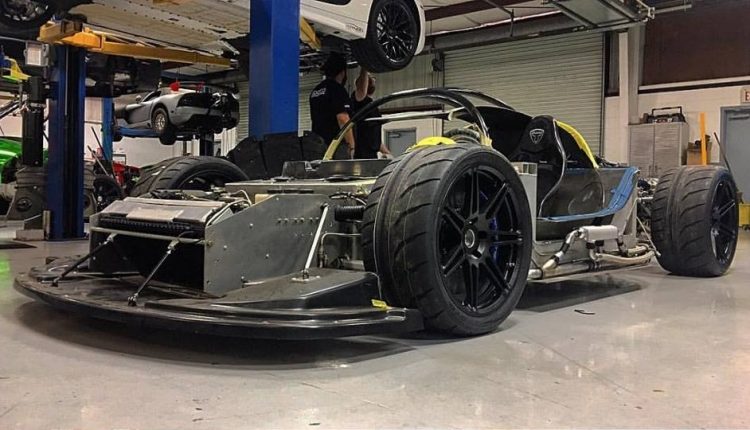 The Lamborghini Gallardo was produced in huge numbers so it comes as no surprise that tuners the world over have tinkered and fiddled and created some truly epic monsters from the Italian supercar but Heffner Performance are working on something to blow them all away.
Their aim is to come up with a contraption dubbed LamboKart and it seems the project should hit the road later this season. Yes, we said "road", since, as the aftermarket developer explains, this thing is street-legal.
What you are seeing is a completely stripped down Gallardo E-Gear which once weighed 1496kg in stock form but now weighs just 1133kg. With all this bodywork loss and dieting, aerodynamics might be an issue but these shots seem to show off a massive diffuser and a wing fit for a Pikes Peak attack specialist.
What are your thoughts on this creation? I simply cannot wait to see and hear it in action.