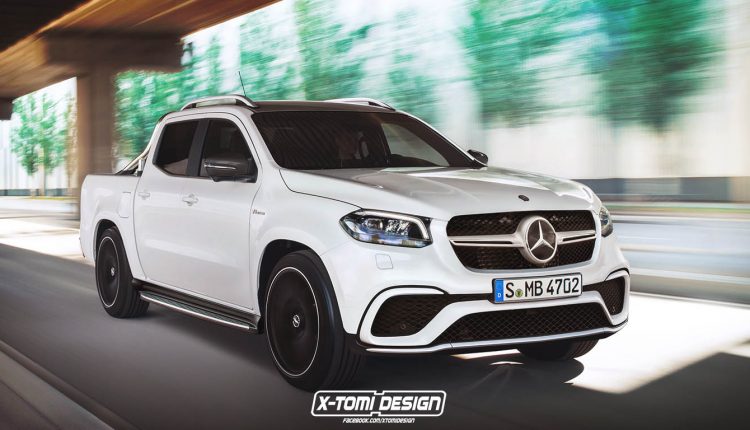 Mercedes was the talk of the town last week when they unveiled their new pickup / bakkie known as the X-Class but many people were wondering and even interested in buying an AMG version of the German workhorse.
X-Tomi Design has kindly rendered what it would look like in AMG-spec and of course it looks the part, it is an AMG after all.
About half a year ago, AMG boss Tobias Moers said "No, there will be no AMG pickup," but then his boss, Daimler chief Dieter Zetsche said "You never know. We'll see how the market goes and how this product will be received in the marketplace."
So it is not a definite no and it is not a definite yes. I think with enough interest in the top of the range model we could see a six-cylinder X43 AMG version followed fairly quickly by a X63 V8 version.